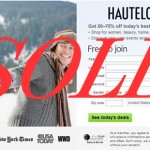 While Gilt and Groupon may be top of mind in their categories, here's another reminder that some very profitable things are happening with brands who have marketshare, even if they don't lead in mindshare: Hautelook, the flash sales site which launched in December 2007, was just acuiqred by Nordstrom for $270 million.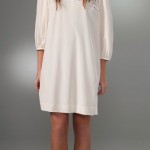 L'Oreal's famous slogan is "because you're worth it," and they regularly break out the big checks for stars like Beyonce, Freida Pinto, Eva Longoria, and, as of today, Glamour cover girl Jennifer Lopez to help convince women that their products are worth it.
When it comes to models though, how exactly do clients calculate what a model is worth?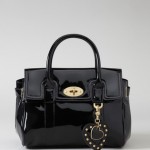 Remember the Mulberry for Target collaboration we told you about? Well, if you were on Gilt.com at 12pm today you may have been one of the people to pick up one of the first bags. If not? Well, they're all sold out now, but we did grab photos of the preview collection so that you can prepare your shopping list for October.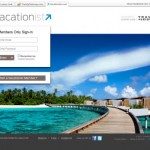 American Express became the latest company to enter the private sale market this week. Vacationist, a site launched in partnership with Luxury Link, offers 25 to 40% off of published room rates alongside profiles from Travel + Leisure (an American Express publication) editors.
Vacationist only marks the second site to focus on the travel market – compare that to more than 10 sites who battle it out for unsold apparel, but we have to wonder if the same issues of limited inventory will come into play.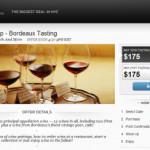 When we reported Groupon's massive $1.35 billion valuation, we noted that the locally focused group deal site was valued at more than 3 times the $400 million valuation investors gave Gilt just last year.
Apparently, we're not the only ones who noticed.
As of a few days ago, Gilt is now offering Gilt City, a New York specific section of the popular site dedicated to deals on local experiences ranging from a 3-course meal for two at Rouge Tomate, to frozen yogurt at 16 Handles and discounts on salon services at Vartali Salon.
In terms of volume online, Macy's attracts more visitors earning $100,000+ than higher end department stores Nordstrom and Neiman Marcus combined (Anna Wintour's Fashion's Night Out appearance at Macy's last year suddenly makes sense).  Though they probably aren't the first name you'd associate with designer fashion, there are a massive number of people who match […]
The perfect pair of jeans is always difficult to find no matter what size you are, and let's be honest, they are even harder to find online without knowing the fit and stretch of the denim. While we rarely suggest buying jeans online without owning a pair from the label so as to know how […]