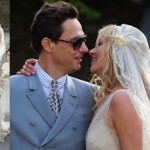 Aah, love and marriage. Sometimes they go together like a horse and carriage, and other times both fall off the wagon. This past weekend saw 2 royal weddings (well, Kate Moss is practically fashion royalty) and 4 divorces. While none of the divorcees are as cool as Jack White and Karen Elson, who held a rather civil divorce party, in at least one of the cases there will be some serious spending going on at the end of the love affair as well. Let's dive in.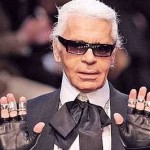 The latest fashion trend isn't necessarily happening on runways, or even in the stock markets, but in the media. While designers are notoriously fickle when it comes to how their collections are covered, with age there apparently comes a lack of concern over how thoughts on competitors are presented.
If you've got grey hair but no money for a dye job, you've ever dreamed of channeling Erykah Badu, you have frequent bad hair days or you just really hate washing and or styling your hair, you can now take advantage of the latest hair trend.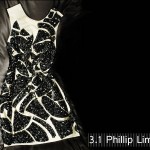 We're a big fan of the little black dress, but Swarovski and 22 designers have teamed up to make it even more powerful. On September 20th, auction house Philips de Pury will offer 22 Swarovski crystal adorned black dresses, with all proceeds going to benefit the American Cancer Society and La Ligue Contre le Cancer in France.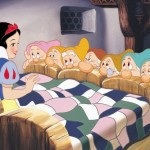 October 12, 2010 marks an important day for London's Garrick Theatre. That night marks the beginning of a five night run of Snow White. The twist is that this production's full name is Snow White and the Seven Designers.
In an effort to raise money for Dementia UK, fashion designers, interior designers and others involved in the style world have revamped the age-old tale. Instead of dwarves, Snow White will be assisted by her seven designers in order to redesign the ugly interiors of flats across London.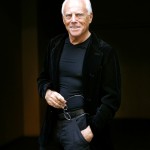 After speaking publicly for the first time two weeks ago regarding his serious illness, Giorgio Armani has now cut back on his working hours and will soon have to seriously consider his replacement. Could this be? First Valentino and now Armani? Speculation concerning his replacement has been the talk of the industry, and rumors about […]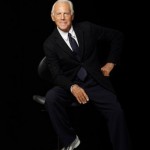 After a bout with Hepatitis, Giorgio Armani has been talking changes, promotions and moves in his billion dollar empire. In an interview with Women's Wear Daily, the designer attributes the small health concern to increased awareness of his need to relax.  Work hours have been reduced, and time at one of his many homes has […]