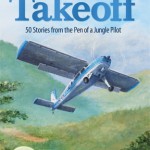 Google struck a deal to acquire travel software provider ITA for $700 million in July of 2010, but the deal quickly met with opposition from ITA customers like Kayak, Expedia and Microsoft, who weren't enthusiastic about the idea of the ITA data going to Google. Today, the Department of Justice has cleared the way for the acquisition to go through, under specific conditions.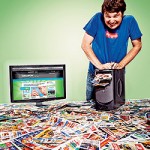 Plenty of people called Groupon crazy when they turned down Google's $6 billion buyout offer, but it looks like that particular brand of crazy is pretty profitable.
According to Bloomberg, Groupon has held talks with banks about an IPO that would give the company a valuation of no less than $15 billion, and as much as $25 billion.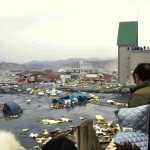 While it may seem minimal, social media and the internet are playing an important role in post-earthquake Japan by helping people communicate. With voice phone lines overwhelmed, and transportation severely hobbled, tweets and data posts on social media sites may actually be one of the few ways people are able to get information to or from loved ones when voice lines are down.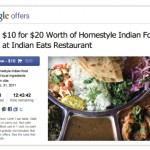 After being rejected by Groupon, Google's picked up their pride and has decided to do the group coupon thing on its own.
Yup, just like that, things just got a lot more interesting for Groupon.
While everyone looks to Facebook as the next Google, it's always a good to remind yourself that the original Google isn't dead yet. In the Q4 of 2010, revenue increased 26% to $8.44 billion. It's likely this increase was tied to record breaking amounts of online holiday shopping as retailers and advertisers tried to ensure they got their share of the increasing e-commerce pie.
What's not so clear is why longtime CEO Eric Schmidt is stepping aside.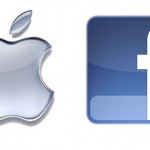 Today marked the first official trading day of the new year, and if the commonly held stock trader belief that January is an indicator of things to come for the new year holds true, Apple and Facebook are in for a pretty good year.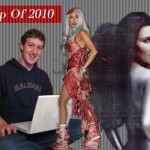 It's official, Mark Zuckerberg is having the best year ever. Hitwise released data today showing that the social network led by Time's Person of the Year has passed Google as the most visited site in the US. In what should come as a surprise to no one, a prolific pop star and an omnipresent top the list of popular internet searches. Keep reading, we promise this isn't a leftover from 2009.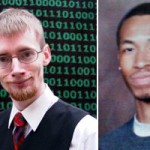 File this one under Christmas gifts that will never be forgotten.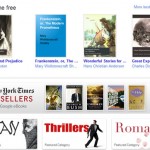 Google eBookstore officially launched today in the US, just in time to compete for holiday sales with Amazon, Barnes & Noble and other eBook sellers.