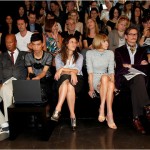 Bloggers.
Granted it's the power blogs that consistently take the top spots in our ranking of influential fashion blogs; but using the exact same ranking criteria, bloggers are edging out magazines who (often) have larger staffs and larger budgets when it comes to influencing readers online.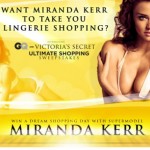 Most girls have probably found their guys thumbing through the Victoria's Secret catalog checking out the models, but is this really a significant demographic for the lingerie brand?
Unless they have a cross dressing readership we're not familiar with, GQ seems to think so. Timed to coordinate with Victoria's Secret Angel Miranda Kerr's cover, the men's magazine is partnering with Victoria's Secret to offer a contest with a grand prize $1000 shopping spree with the model.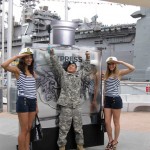 Sailors who were visiting for the annual Fleet Week were honored by Express and GQ Magazine at the Intrepid Pier on Saturday, where samples of Express' new men's fragrance, Honor, were handed out by girls in Express sailor-inspired clothes. A twelve-foot replica bottle of the fragrance was also on hand for photo ops with attendees, who may see their picture in an upcoming issue of GQ.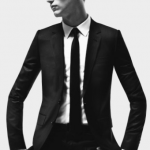 A renewed interest in male grooming and body image comes with the introduction of an impossibly skinny, 27-inch waist male mannequin, dubbed "Homme Nouveau," by British manufacturer Rootstein to make its debut next month.
This new size mannequin, which comes complete with a 35-in chest and not an ounce of discernable fat, along with metrosexuality could be causing some men to hold themselves to the kind of unrealistic body ideals women are subject to, and some men may be attempting to wither down to proportions capable of looking as good in trendy, super-tight clothing as the "Homme Nouveau" does.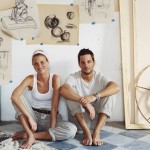 GQ creative director Jim Moore finds ever more to love from J.Crew, and we do too. Impressed by head designer Frank Muytjens' "masculine, affordable, and modern" (pieces), in a recent story at GQ.com, Moore also commented on J.Crew's styling: "Each guy exud[ed] a sense of great personal style." Though a sidelong note, this is an area […]