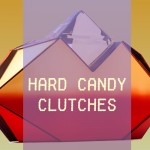 The standard rhinestone encrusted evening clutch is standard for a reason, but clutches in transparent acrylics (lucite, perspex or plexiglass depending on where you live) are adding a bit of bite to the traditional lipstick and phone holder. Yes, a few are covered with gobstopper sized gems and stones, but the most innovative are the […]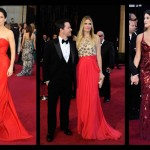 So now that you know who won the actual Oscars last night – congrats, Natalie! – let's discuss who won on the red carpet. There aren't any official awards for style, but if we had to submit a choice for the fashion Oscars (c'mon MPAA, make it happen!) here are our picks for each category.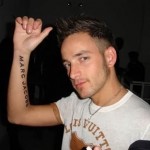 We know that temporary tattoos had a bit of a moment last fall, and we liked seeing Adam Levine's real ones as much as anyone, but can we officially declare brand tattoos one step too far?
You can always count on Karl Lagerfeld being direct, even if it's not the most politically correct thing to do. When asked for his comments on the appointment of Emanuelle Alt to the role of editor-in-chief of Vogue Paris, Lagerfeld answered with trademark candor.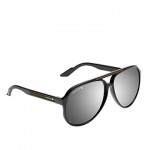 Reports of fecal matter and bacteria found on the glasses given to moviegoers in theaters may have a few 3D enthusiasts considering an investment into their own pair of glasses. And for designers, the consideration doesn't come a moment too soon.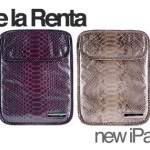 We've been keeping you up to date with the all the new technologies emerging left and right- along with the fashionable accessories designed to complement them!
The newest must-have gadget, the iPad, now has sleek, trendy and stylish accessories from major designers. If you don't want to scratch your diamond studded iPad, Louis Vuitton has a case coming in 2011, Gucci's taking pre-orders for their version now, and Hermes is putting together "special order" versions with matching headphone holders. Oscar de la Renta, however, beat them all to the punch when he sold iPad covers on his website.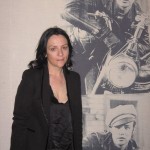 The PR CEO start of Bravo TV's "Kell on Earth" spoke to a small group of editorial interns, fashion-obsessed youngsters and public relations entrepreneurs at the Bryant Park Reading Room Series Wednesday, and she had a quite frank earful on the future of fashion.
Former Gucci/YSL creative director Tom Ford is known for bringing sexy back during the '90s, but he's well on his way to being recognized as a film director in his own right as well. For his debut film A Single Man, which showcases the chops of acting giants Colin Firth and Julianne Moore, Ford receives […]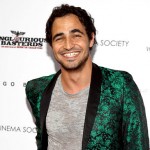 After the "elimination" of the Vice President of Communications position formerly held by Karen Duffy whose responsibilities are now being divided by Zac Posen's mother Susan and long-time Director of Public Relations and Celebrity, Alexandra Smith, major layoffs are expected to continue to shake the showrooms of Posen and now… Gucci! While it may have […]