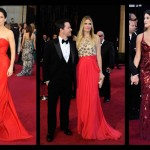 So now that you know who won the actual Oscars last night – congrats, Natalie! – let's discuss who won on the red carpet. There aren't any official awards for style, but if we had to submit a choice for the fashion Oscars (c'mon MPAA, make it happen!) here are our picks for each category.
Unlike online influence, red carpet influence is one of those things that's difficult to measure. The best (and worst) dressed awards are often handed out without rhyme or reason. Supermarket tabloids and gossip columnists usually play it safe and give best dressed to stars who go with a cookie cutter gown, while worst dressed goes to anyone who takes a fashion risk. Fashion blogs normally go the other way, praising those who aren't afraid to look more runway than red carpet, and applying a snooze label to those who play it too safe.
Since there's no measurable way to tally best and worst dressed, we'll just add our favorites to the mix.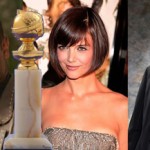 This morning, the Golden Globes nominations for 2011 were announced by Josh Duamel, Blair Underwood and Katie Holmes; and with it the official start to the 2011 awards season. For film, the Golden Globes are seen as a predictor of Oscar success (at least nomination wise). For television? Well, there's an open bar which normally makes for a pretty entertaining ceremony. Of course, we can't forget the red carpet fashion, so without further ado here are the nominees who will probably be on the receiving end of some expensive designer swag next year.
A rumor that Lady Gaga signed on with Coty Inc. to create a perfume began in the U.K. and spread through fashion media outlets this week, but now the fragrance company's marketing department has said it is not true.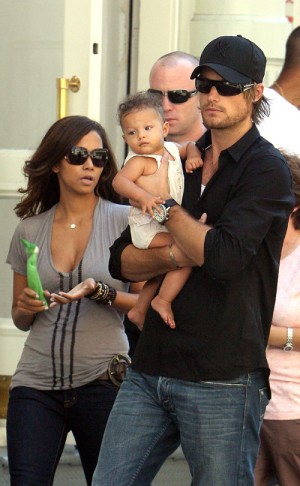 When Halle Berry and Gabriel Aubry, Angelina Jolie and Brad Pitt – for some couples, it's almost genetically impossible to produce ugly offspring. But what do you do if you're ready to have a child, and don't have access to a beautiful actress or handsome model? BeautifulPeople.com is hoping that you'll get in touch with one of their members through a newly launched "fertility forum," where you can troll browse for sperm donors or egg donors.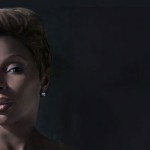 The Oprah Winfrey Show has served as a platform for so many years allowing celebrities and everyday citizens to reach out to the public to support activism and charitable causes. In 2007 Mary J. Blige and music industry executive Steve Stoute founded FFAWN, the Foundation for the Advancement of Women Now, to help all women […]