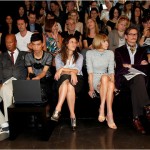 Bloggers.
Granted it's the power blogs that consistently take the top spots in our ranking of influential fashion blogs; but using the exact same ranking criteria, bloggers are edging out magazines who (often) have larger staffs and larger budgets when it comes to influencing readers online.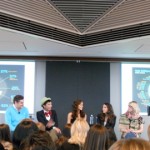 Twitter, Facebook, Tumblr, Foursquare Oh My!
Our technology-infused culture has become over-saturated and overwhelming, don't you think? It's not easy sifting through the messages, texts, emails and tweets that bombard us every minute of every day.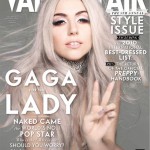 The September issue of most fashion magazines is the biggest and most important of the year. We recently posted a quick look at three noteworthy September 2010 covers, and now we'd like to add two more to the list. These extras come with significant stories within the magazines pages to complement the cover images.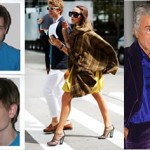 We still have a few days before the pre-Fashion Week festivities kick off, and a few more before the official events start. But last week was exciting for the sheer quality of things we've heard, that probably should have been kept quiet. Let's recap, shall we? The first case of foot in mouth disease: fashion […]
In advance of the MoMA's retrospective on Tim Burton's "career as a director, producer, writer, and concept artist … along with his work as a fiction writer, photographer and illustrator," photographer Tim Walker pays tribute to the mastermind with a ghoulish spread in Harper's Bazaar that also happens to be well-timed with the autumnal equinox. […]