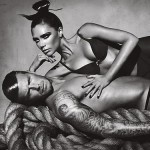 Over the weekend, the fashion designer formerly known as Posh Spice (Victoria Beckham) gave birth to a 7 lb. 10 oz. baby girl named Harper Seven. She joins unusually named siblings Brooklyn, Romeo and Cruz, but is Victoria and David Beckham's first girl.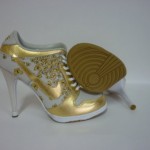 Just when we thought Teva Stilettos were the craziest footwear we'd ever seen, we find high-heeled Nike Dunks and Jordans floating around the Internet.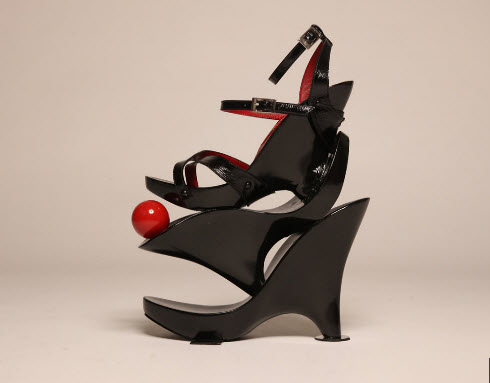 Jezebel recaps a Nightline story that profiles a woman who had her toe voluntarily dislocated, sawed and reset so that her feet would better fit high heels. Apparently, the woman profiled isn't the only one going for elective foot surgery, and toe shortening and foot pad injections of fat are a hot new area for plastic surgery.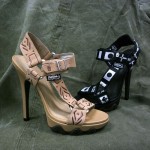 The latest WTF product on the market is going to take you back quite a few years, and not in a thank-goodness-ballet-flats-are-in-again kind of way. Anyone remember Teva sandals? (Read: Are you trying not to remember owning Teva sandals?)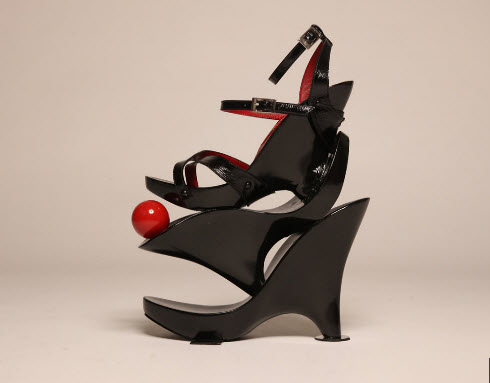 Today, InStyle posted a quick little guide to the art of walking in high heels, and we thought surely there must be tons more floating around cyberland. Want more tips for walking in any pair like InStyle offered? We've compiled the best ones (and the worst) here for a complete guide to stiletto steadiness.
The photos speak for themselves, but we have to say we called this when those famous armadillo heels hit the runway at McQueen. Now we love a unique shoe as much as the next person, but the sky high heel trend is sometimes best left at something seen, not worn.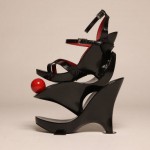 Do you consider yourself well heeled? Here are a few shoe related news stories you may have missed.
New shoes hailing from Romania claim to raise you up a whole twelve inches. Two inch heels for tots have some parents ticked. And forget air guitar, you can now wear your jam session instruments on your feet.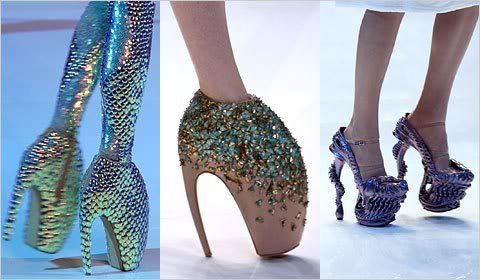 This runway season there were some truly magnificent shoes on display (Mr. McQueen, we're talking to you!), and after wiping the drool from our mouths we're left with the question: what do high-heels really mean for women? Â Are they a form of hyper-feminine empowerment, or still a vestige of our society's less-enlightened roots in rampant […]