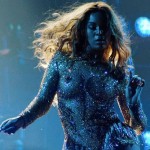 Beyonce is kicking off the twinkling topless look one shiny nipple at a time.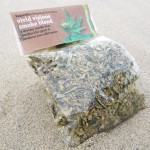 Are you a fan of smoking leafy substances? If you're looking for a legal alternative to marijuana and tobacco just doesn't do it for you, there are now tea blends designed specifically for you to light up an inhale. We wonder if the Queen of England would try a blend – it would definitely give a new meaning to high tea.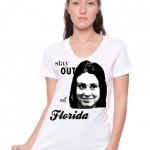 Casey Anthony will be released from prison today, and is expected to relocate and change her appearance. It's for her protection, since many people aren't in agreement with the Florida jury that found her not guilty of murdering her daughter, Caylee Anthony. If you're Nancy Grace, an HLN executive, or were otherwise glued to the edge of your seat during the trial, you may find this to be a bit of an anti-climactic ending.
Perhaps you find yourself longing for the circus-like atmosphere of the trial, but fear not – like any good show, this one comes with memorabilia.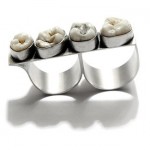 And we were weirded out by the jewelry that looks like little human bones. If gold and silver vertebrae don't satisfy your fascination with kinda creepy accessories, you can now sink your teeth into a piece of jewelry with real bite. We're not kidding – it's a ring made of actual human teeth. Or, a necklace with human hair thrown in if you're not sure about rings, but absolutely want in on some toothy adornments.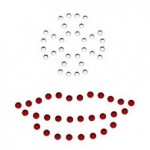 You may have heard of vajazzling – the inexplicably popular practice of women decorating their bikini areas with Swarovski crystals. Apparently, some men out there have been so dazzled by the shining nether regions of their ladies that they're getting in on the bejweled action.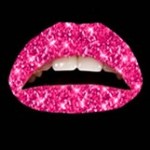 Ill advised permanent tattoos have made a few appearances in this space, we've seen everyone from Beyonce to Betsey Johnson revive the temporary tattoos of the '90s, and now there are temporary lip tattoos. Would you walk on the wild side and try animal print lips?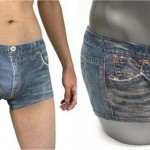 The things people come up with to make men's clothing more interesting never fails to amaze. Maybe you've already got your pair of SUBS garter/suspenders, but want an extra bit of assurance in case your pants sag just a little too low. Enter JeanPants underwear.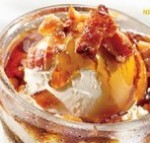 We're not sure why people keep trying to fix something that's not broken, but another strange take on ice cream is here. First it was anti-aging ice cream (which we would try, even if we're not totally convinced ice cream can replace good skincare), then it was Baby Gaga breast milk ice cream (which we'll pass on trying), and now we have Denny's maple bacon sundae (which we're undecided about).
This week, The Cut posted a photo of a giant, 10-foot long authentic leather shoe made out of bull hide that is actually an electric car able to hold two people.