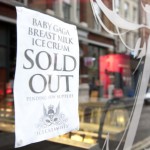 We're sure you've heard about the breast milk ice cream that one London shop has had on its menu by now, but yesterday we learned that local officials confiscated all of the supply that was on hand at the store due to health concerns. The ice cream is apparently being sent to be tested for hepatitis contamination.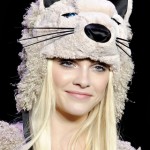 Last Wednesday at Lincoln Center, Sui sent a few models down the runway in giant cat hats. Purrfect, or one trend you won't take a scratch at?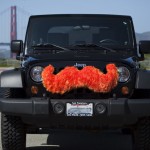 Apparently most cars on the road are naked. At least, Carstache thinks so. What is Carstache, you ask? It's a mustache for your car.
Nudes and blushes have been a huge trend of late, and we recently discovered, floating around the blogosphere, a photo of a shoe that takes the naked look one step further. You've heard of mirrored sunglasses, right? Sao Paulo designer Andreia Chaves apparently designed shoes that are covered with mirrors – called "The Invisible Shoe" – so they blend in with their surroundings.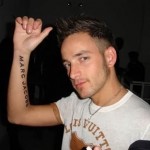 We know that temporary tattoos had a bit of a moment last fall, and we liked seeing Adam Levine's real ones as much as anyone, but can we officially declare brand tattoos one step too far?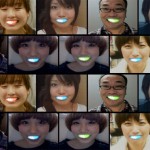 When the Japanese came out with anti-aging goggles, we didn't really see them catching on as a worldwide trend, but the latest fashion accessory to emerge in Japan may just be the next big thing, especially among celebrities like Marilyn Manson, Method Man and Kanye West.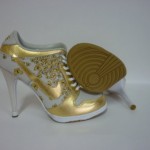 Just when we thought Teva Stilettos were the craziest footwear we'd ever seen, we find high-heeled Nike Dunks and Jordans floating around the Internet.
Every year on New Year's Eve tons of celebrities make it out to perform at various venues in cities around the world for the so-called biggest celebration of the year. This year, however, a few stars showed up in looks that managed to provide such a distraction that we hardly paid attention to the performances.
The past 12 months included fabulous trends, dazzling red carpet moments and stunning product innovation, but 2010 was also a great year for the weird. We've featured tons of off-beat trends and odd products in our weekly If Everyone Jumped posts this year, including $3,000 T-shirts from Valentino, glow-in-the-dark sunglasses and candles that smell like fast food. With this the last week of 2010, here is a recap of our top five favorites.