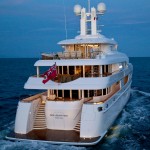 Yup, there's officially an app for everything. Notoriously understated and unassuming music, fashion, alcohol and twitter mogul Diddy set out on a cruise with on/off girlfriend Kim Porter and their daughters. You'll be shocked – shocked! – to learn that the vacation is uncharacteristically luxurious and goes over the top with the latest in tech toys.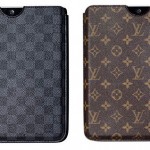 If you're sitting on an extra pile of cash, and want to do your part to contribute to the rebound of the luxury market you're in luck! While you lounge in your $3000 t-shirt, you may cast an eye to your electronic toys and find they're suddenly a bit plain.
If your gadget du jour is the Apple iPad, British company Stuart Hughes has just the thing for you.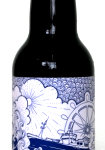 We've got beer on the mind here at Signature9 (and, no, it's not because we've gone over the top with hockey celebrations recently – c'mon, we're classier than that). We featured Brooklyn microbrewery Sixpoint Craft Ales last week, and got to wondering – how much would we pay for a good brew? How much could we […]
The ultimate symbol of wealth and machismo is not for the squeamish. After all, not every one cares to have an animal's head mounted on her wall. Strangely enough, though, Stag Heads, and antlers too, are making a comeback in the Design world – although these updated versions are not like the stuffed, and we'll admit, pretty creepy, quarries of […]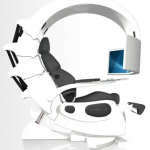 The only thing missing from this $40,000 chair is a refrigerator and a toilet – otherwise, you're pretty much set for life. Probably the most expensive product showcased at CES, the Emperor 200, made by NovelQuest, is a personal workstation with three 19″ display monitors, slide-out tables for keyboards, ergonomic seating, a full spectrum lamp […]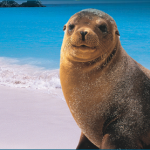 For those who love the great outdoors – well, just enough to spend your days exploring natural wonders and unusual curiosities, but not enough to spend your nights communing with a not so unusual, rock-hard ground - we present to you the Galapagos Safari Camp. This Luxury Safari, courtesy of Big Five Tours & Expeditions, is a 7-night adventure that […]
"It's not bling-bling," says Jean-Christophe Stoerkel about his hotel 6 Mandel . Well, that may be, but could there be a bigger status symbol than your own hotel? That's right, 6 Mandel is a townhouse in Paris' 16th Arrondissement where you are the one and only guest. A private suite decorated by Philippe David, cooking classes (in the French or Japanese styles), maid […]
If you love lace and can't resist the red soled foot candy that is Christian Louboutin, you certainly won't be plagued by a lack of choice this season. For this week's fantasy fashion expedition, we round up our favorite pumps, booties and boots among the many lace lovelies on offer.