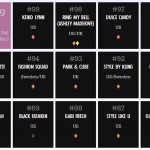 We built the largest index of reviewed and categorized fashion and beauty blogs – more than 5000. These are the takeaways on what readers are engaging with when it comes to style content online.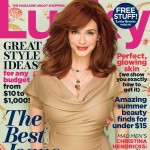 Vogue recently launched an "influencer network" that was light on influential bloggers, likely due to the fact that Vogue and its advertisers were the only ones to benefit in any meaningful way; but not every Conde Nast publication is so lopsided in their approach to working with fashion bloggers.
Lucky magazine recently launched the Lucky Style Collective, a network that will make a network of fashion and beauty bloggers true partners of the magazine.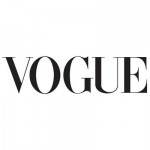 We just explored how fashion magazines are faring online against fashion blogs (they're not failing, but the bloggers are doing pretty well on their own). Unsurprisingly, the magazines who are doing it (engaging an audience, that is) as well as bloggers are the ones who've been active in bringing bloggers into the fold through partnerships or special site sections.
So when we heard about Vogue's 1000-strong "Influencer" network, we thought it was a smart move. Then we read more and wondered if we'd overlooked the benefit to the participating bloggers.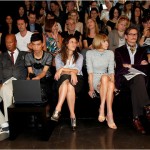 Bloggers.
Granted it's the power blogs that consistently take the top spots in our ranking of influential fashion blogs; but using the exact same ranking criteria, bloggers are edging out magazines who (often) have larger staffs and larger budgets when it comes to influencing readers online.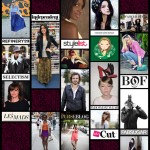 After taking time to expand our starting index from 500 manually reviewed fashion blogs to more than 1000, we've published the results of our April/May 2011 ranking. What a difference a year makes: while almost none of the influential blogs from our April 2010 listing actually lost influence, there were quite a few that gained influence fast enough to shake up the top 99.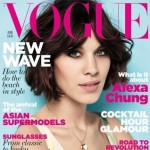 Here's one… different fashion blog trend: turns out a lot of fashion blogger favorites aren't that into most fashion blogs.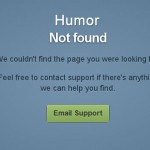 If you want attention for your new style blog, picking on an existing style blog in some way seems to be rule one in the Mean Girls Guide to Fashion handbook.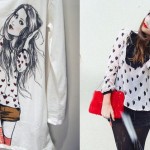 Usage of photos found online is an oft debated issue: in 2007 there was the case of Flickr user Alison Chang, who found herself an unwitting model in a Virgin Mobile Australia advertising campaign; the Independent, a popular UK newspaper, ran into problems with Peter Zabulis when they failed to secure permission to feature a photo Zabulis took of snow. More recently, there's the case of the Associated Press vs. Shepherd Fairey. Though the lawsuit was dropped in January of this year, plenty of issues remain surrounding the usage of photos in derivative works.
Now, two of fashion's largest companies find themselves facing those questions.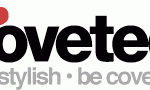 We still have yet to receive a response to any of our queries, but Jennine Jacob of The Coveted put out a tweet yesterday letting her followers know that the issue with TheCoveted.com has been resolved without going to court.