Its been quite some time since we've seen anything new from Apple in terms of the Mac platform. The last big announcements regarding the platform (read: announcements that required events) were the unibody MacBook, the new iMac and Snow Leopard. Those have all been around for quite some time now. Most of Apple's attention has been focused on iOS, leaving many to think that mac was on its way out, but it seems that's not the case.
Much has been said about Apple's stance in it's closed App Store, and how the apps that are submitted to it are reviewed. There have been many complaints by developers that Apple has rejected their apps for reasons they were not aware of. Not to mention the fact that Apple recently banned third-party development tools from being used for apps that make it into the store. Today that changes.
Apple has finally released it's App Store Review Guide to tell developers exactly what not to do with their apps.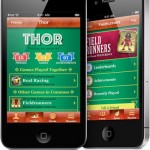 Sometime this week, Apple will release iOS 4.1 to most iPhone and iPod touch users (iPad users have to wait for 4.1 in November). The update will fix a number of bugs such as the wonky proximity sensor on the iPhone 4. It will also bring a number of new features, though apparently not to all devices.
The biggest added feature in iOS 4.1 was actually promised to be a part of iOS 4 by Apple, and that's Game Center. Game Center is seemingly Apple's version of Xbox Live for iOS games.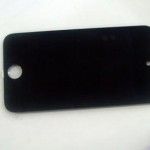 Despite the fact that video chat has existed on phones for quite some time, when Apple announced Face Time for the iPhone 4, it was hailed as a revelation. It's easy enough to start that almost anyone can use it, and Apple does a great job showing the moments where it would come in handy. We might never have an experience like those advertised, but it's always nice to dream. The downsides? Both parties need an iPhone 4, and it only works on WiFi at the moment. Perhaps the latter could be a bright spot.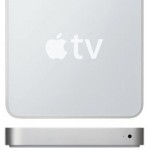 Rumors of the next Apple TV have been running rampant since the iPad was announced. The most recent rumors are that the new version will have a much smaller box, with very little of no local storage to speak of. All the content would likely stream from the Internet or from other computers on the network. We've also been hearing that the next Apple TV could run on iOS – the same system as the iPad and iPhone.