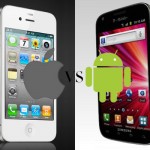 In Apple's ongoing case against Samsung, all kinds of interesting peripheral information is emerging. One of the most fascinating is a 2010 survey that shows the top reason for consumers going with an Android phone rather than an iPhone was carrier loyalty.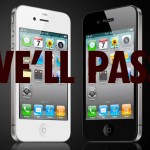 U.S. Cellular turned down Apple's (NASDAQ:AAPL) iPhone because it did not make sense for the company economically, CEO Mary Dillon said on the company's third-quarter earnings conference call.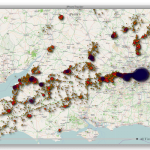 Just yesterday, the revelation that the iPhone and iPad 3G are constantly tracking your location and storing that data in an unencrypted hidden file spread throughout the media.
As we noted, while there's nothing that suggests Apple is actually monitoring or doing anything with the data, when your phone or a computer you've recently synced it with is out of sight tech savvy people could gain access to the information without your permission. According to forensic computing researcher Alex Levinson, law enforcement are some of those people and they've been using consolidated.db to find people.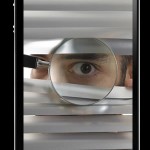 If you're concerned with privacy and own an iPhone or iPad 3G, you should probably keep a closer eye on those devices than normal. Alasdair Allen at O'Reilly Radar is reporting that a hidden file in iOS 4 is regularly recording and storing the location of devices. The data in the hidden file follows users across backups, device migrations and is stored in an unencrypted file.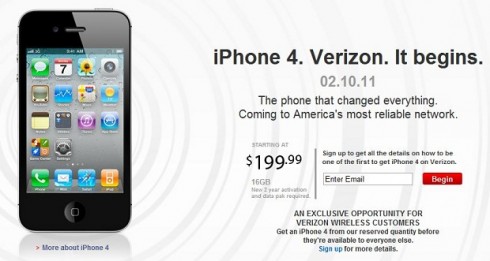 Remember the life altering release of the iPhone on Verizon? It seems that it hasn't altered as many lives as expected.
According to Wired, data from the Speedtest.net iPhone app shows that AT&T iPhone data transfer rates were roughly 2 times faster than those of the Verizon iPhone. When it comes to sales of that Verizon iPhone, it's still attractive to new buyers but not in the overwhelming numbers many anticipated.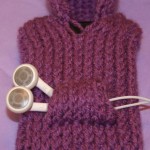 Remember those cute but seemingly silly iPhone clothes we wrote about? looks like they may not be so silly after all. MobileCrunch is reporting that a woman in Norway was using her iPhone in her car to play music when it suddenly exploded, seemingly because of the cold outdoor temperatures.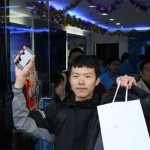 In the US and Europe it's not uncommon for Apple fans to camp out overnight for a chance to be the first to buy a new iPhone, with lines often wrapping around the block for hours at a time.
In China, the release of the Meizu M9 drew similar anticipation.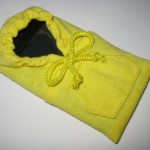 With it all but certain that the iPhone is coming to Verizon soon (soon!), there will surely be a mad rush as iPhone enthusiasts unsatisfied with or unwilling to try AT&T's service go for one of the hotly anticipated CDMA phones.
And that means people will be lining up to outfit their phone with lots of apps, and possibly an accessory or two if the antenna problems that hobbled the iPhone 4 continue to be a problem. What's really interesting are the number of people putting out accessories to outfit your iPhone in actual outfits.
The past 12 months included fabulous trends, dazzling red carpet moments and stunning product innovation, but 2010 was also a great year for the weird. We've featured tons of off-beat trends and odd products in our weekly If Everyone Jumped posts this year, including $3,000 T-shirts from Valentino, glow-in-the-dark sunglasses and candles that smell like fast food. With this the last week of 2010, here is a recap of our top five favorites.