On September 1, Steve Jobs will take the stage at an Apple event to announce new iPods. How do we know? Because Apple is clearing out stock of existing models with its annual back-to-school sale, and the invite sent to bloggers has a guitar with an Apple-shaped hole in it. Oh, and there's also the pattern of new iPods always being announced around this time.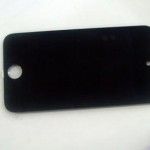 Despite the fact that video chat has existed on phones for quite some time, when Apple announced Face Time for the iPhone 4, it was hailed as a revelation. It's easy enough to start that almost anyone can use it, and Apple does a great job showing the moments where it would come in handy. We might never have an experience like those advertised, but it's always nice to dream. The downsides? Both parties need an iPhone 4, and it only works on WiFi at the moment. Perhaps the latter could be a bright spot.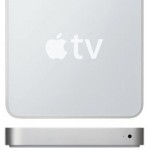 Rumors of the next Apple TV have been running rampant since the iPad was announced. The most recent rumors are that the new version will have a much smaller box, with very little of no local storage to speak of. All the content would likely stream from the Internet or from other computers on the network. We've also been hearing that the next Apple TV could run on iOS – the same system as the iPad and iPhone.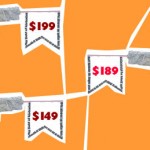 Competition for e-reading consumers' affection sizzled on Monday as Barnes and Noble dropped the price of its Nook e-book reader 23 percent to $199 and introduced the Nook WiFi at an even bigger bargain $149, though the latter device can only be used in a WiFi environment. Amazon, whose $259 price tag for its Kindle e-reader previously matched the Nook's cost exactly, responded by dropping the price of the Kindle to $189.