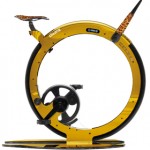 Fashion designer Roberto Cavalli, best known for his bold patterns, colors, feathers and wild animal prints, has turned more than a few heads with his most recent collaboration with Italian exercise bike company Ciclotte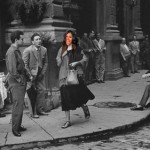 In their pursuit of the perfect republic, one where there are no tanning taxes and stripper clothing is not only accepted, but required for dealings with the government, Snooki, JWoww, JWoww's breasts, Pauly D, Pauly D's gel and the rest of the Jersey Shore crew is headed to old Italia!
As if Berlusconi wasn't enough.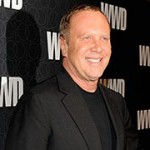 Michael Kors retail locales have been popping up left and right. His newest store will be replacing the 7,000 sq. ft. Rockefeller Center shop at 49th Street and Channel Gardens currently housing Kenneth Cole (which is slated to close its doors this April, along with eight other full-price locations). The much-sought-after space will don marble floors, wood displays and a zebra hide motif.

Marc Jacobs' business partner, Robert Duffy, seems to be loose-lipped when it comes to tweeting about the designer and his latest ventures. Recently Duffy tweeted about plans for a plus sized line.
We love the idea, and think it's about time we saw a plus size collection from the designer, although we wonder how Marc feels about his partner letting the news slip on twitter.
In a slaughterhouse turned modern art museum, the "New York Minute" exhibit, which opened last week, has brought the vibrancy and rapidity of New York to the slow-moving, sultry streets of Rome, Italy. Over 60 New Yorkers paired up with local art students to transform the historic building – still replete with iron cages, meat […]