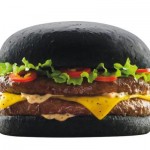 The last limited edition product to be associated with Burger King that we spotted was the Buffalo Crunch Donut. While it certainly didn't seem like the healthiest menu option, it made sense given that it came from a franchisee of the Tim Horton's chain which was recently acquired by the company, and for the fact […]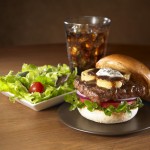 Wendy's Co., the third-biggest U.S. fast-food chain, added goose-liver pate and truffles to burgers as it invests as much as $200 million on a return to Japan two years after leaving the country.
The Japan Premium sandwich sells for 1,280 yen ($16) at Wendy's in Tokyo's Omotesando luxury shopping district, the first of a targeted 100 shops.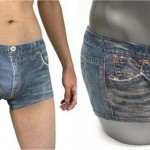 The things people come up with to make men's clothing more interesting never fails to amaze. Maybe you've already got your pair of SUBS garter/suspenders, but want an extra bit of assurance in case your pants sag just a little too low. Enter JeanPants underwear.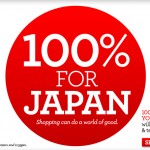 Fashion has a love/hate relationship with Forever 21: shoppers on a budget love the prices, designers hate to see interpretations of their clothing appear on the Forever 21 racks. One thing that's easy to love is their announcement that all online sales today will be donated to Japan.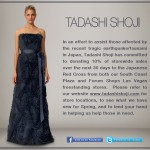 By now you've heard about the triple disaster that hit Japan; a historic 8.9 magnitude earthquake, followed by a deadly tsunami and now the possibility of a devastating nuclear meltdown.
Tech companies played a role in the moments immediately following the catastrophe, but now it's fashion's turn to step in with monetary support to help in rebuilding devastated areas and people who've lost their homes, family members and possessions to the natural disasters.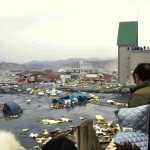 While it may seem minimal, social media and the internet are playing an important role in post-earthquake Japan by helping people communicate. With voice phone lines overwhelmed, and transportation severely hobbled, tweets and data posts on social media sites may actually be one of the few ways people are able to get information to or from loved ones when voice lines are down.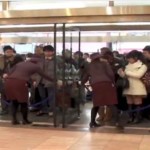 Would you buy something sight unseen? Every year in Japan shoppers line up to do just that.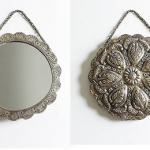 It's human nature. As soon as you buy something second hand – maybe it's that charmingly worn out purse you use daily or the remarkably preserved set of china you keep in your cupboard – you wonder: who was this person who had it before me? What did it mean to him/her? And why did he/she give it up? Pass […]