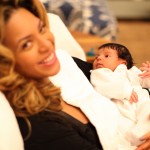 Look out People; social media is the new magazine cover if recent celebrity baby photo debuts are anything to go by. The most recent release comes courtesy of Beyonce and Jay-Z, who created a Tumblr account for Blue Ivy Carter's first public snapshots.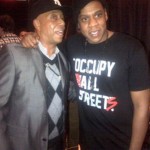 It's not so much that Jay-Z and Rocawear are making money on the shirts, which co-opt the message, but the fact that none of it goes to support the movement itself seems to fall onto the whole greed side of things.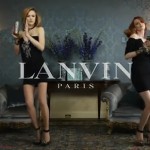 Some things are just better in motion, and this week we were reminded of that with a few viral style videos that have started making the rounds online.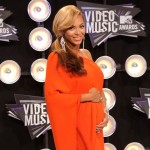 Beyonce has managed the biggest fashion surprise of the 2011 MTV Video Music Awards, but not for any outrageous costume.
The nearly 30-year-old singer debuted the first (beautiful, bright, Lanvin) maternity dress of the evening, and all but confirmed her pregnancy by conspicuously displaying her baby bump and asking the audience to feel "the love growing inside" her when taking the stage.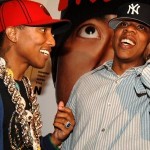 GQ reports that Jay-Z's Rocawear clothing label is the proud new owner of the licensing to manufacture and distribute Pharrell Williams' Billionaire Boys Club clothing line, but Jay-Z says don't call it a takeover.
If a leaked video for Kanye West is any indication of the work we'll be seeing to support the rapper's hit song Monster, West isn't afraid of using very literal references to illustrate this part of his dark twisted fantasy.
We may have come a long way in the battle for gender equality, but we still live in a time where it's okay for men to exhibit their "prowess" in a bid to show who's king of the jungle. So it's incredibly refreshing to hear that rap mogul and super-celeb Jay-Z is one of those […]