Unlike online influence, red carpet influence is one of those things that's difficult to measure. The best (and worst) dressed awards are often handed out without rhyme or reason. Supermarket tabloids and gossip columnists usually play it safe and give best dressed to stars who go with a cookie cutter gown, while worst dressed goes to anyone who takes a fashion risk. Fashion blogs normally go the other way, praising those who aren't afraid to look more runway than red carpet, and applying a snooze label to those who play it too safe.
Since there's no measurable way to tally best and worst dressed, we'll just add our favorites to the mix.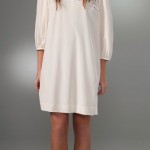 L'Oreal's famous slogan is "because you're worth it," and they regularly break out the big checks for stars like Beyonce, Freida Pinto, Eva Longoria, and, as of today, Glamour cover girl Jennifer Lopez to help convince women that their products are worth it.
When it comes to models though, how exactly do clients calculate what a model is worth?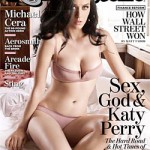 September magazine covers were revealed this week. Three noteworthy ones: Rolling Stone, British Vogue and Glamour.
A rumor that Lady Gaga signed on with Coty Inc. to create a perfume began in the U.K. and spread through fashion media outlets this week, but now the fragrance company's marketing department has said it is not true.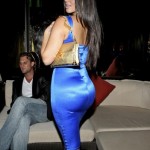 We don't know if it started with Sir Mix-A lot's obsession with Oakland booties, JLo's most infamous asset, Venus Williams' pension for showcasing her backside with itty bitty lingerie-like tennis gear or Beyonce's gloriously fierce curves, but somehow it is now officially trendy to have a big butt. So trendy, in fact, that New York Daily News dedicated an entire feature to the phenomenon. Regardless of the cause for the trend (It's probably a combination of all these reasons), a slew of new products have hit the market to help women with flatter rears fill out as a result.