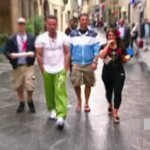 While Mike "the Situation" Sorrentino battles it out with DILLIGAF over not endorsing their products, and simultaneously signs a new deal to shill prom tuxedos, there's one company that has offered to pay him (and fellow Jersey Shore castmates) to not be seen in their clothes.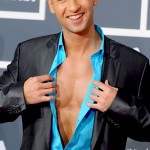 In spite of companies who keep trying to make it happen, it looks like fashion just isn't the industry for the Jersey Shore cast. First, JWoww's Filthy Couture line was shuttered, now Mike "The Situation" Sorrentino is being sued by Dilligaf (an abbreviation for "Do I Look Like I Give a"… you can figure out the last letter), a t-shirt maker that produced Ed Hardy-esque apparel for a "Situation" branded clothing line.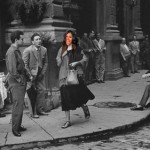 In their pursuit of the perfect republic, one where there are no tanning taxes and stripper clothing is not only accepted, but required for dealings with the government, Snooki, JWoww, JWoww's breasts, Pauly D, Pauly D's gel and the rest of the Jersey Shore crew is headed to old Italia!
As if Berlusconi wasn't enough.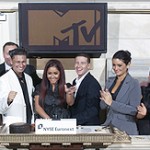 Cathy Horyn may not be a fan of Snooki's inexplicable fame – in the snarky writeup heard 'round the web, Horyn describes the diminutive reality star as a "not conventionally attractive… like a turnip turned on its tip."
Perhaps viewers just want something different from reality stars like Heidi Montag who achieve conventional prettiness by any means necessary, and self appointed style experts like Lauren Conrad. For whatever it says about pop culture and our entertainment choices as a society, the Jersey Shore has helped boost MTV's year over year viewership, and parent company Viacom's earnings outlook along with it.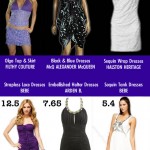 As Dolly Parton has said, "it takes a lot of money to look this cheap," and apparently that was the motto of Jenni Farley's fashion experiment. We were prepared to cut the aspiring designer some slack. While boob slings and bedazzled bodices aren't really our style, for what we assumed to be a junior/lap dancer collection priced under $100, the designs weren't that much worse than some of the things you'd see at Frederick's or Hollywood or a mall mainstay like Arden B.
Have you been pointing at your abs, asking your international friends to check out your "situation" and getting puzzled looks?
This week, they may understand. Or not.
MTV's taking the Snooki, J-Woww and Situation show on the road and pushing it out to more than 30 countries this week, pushed up from an originally planned late spring/early summer roll out.