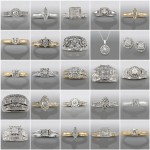 If you're keeping up, you may recall our coverage on Vera Wang's new line of bridal jewels. Excited? Us too. This week another wedding gown designer is adding an affordable line of those timeless symbols of love to his repertoire. We're talking about bridal designer and celebrity wedding planner, David Tutera. He has launched his premiere collection of designs for brides-to-be, but this time he's swapping satin for sapphires.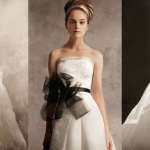 Vera Wang is one of the few designers who isn't afraid to venture into new markets, no matter how "out there" they may seem for the top wedding gown designer. For example, over the last few years Vera has expanded her empire to include the Simply Vera gown collection for Kohl's, a mattress collaboration with Serta as well as designing floral arrangements for FTD (an online floral design and shipping company), and who can forget her support of White Castle burger scented candles? Okay, we'll be honest, we're trying hard to forget the last one but everything else has been a solid step in pushing the Vera Wang brand beyond the wedding day.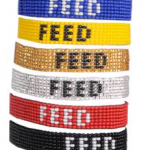 A stroll through Forever 21 boutiques reveal baskets, upon racks, upon displays chock full of cute accessories that are as adorable and versatile as they are affordable. Just in stock for the busiest season of the year is the result of the brand's most recent partnership with the United Nations World Food Program.
Is this some kind of trick? On Wednesday, The Fashion Spot tweeted a sneak peak of a pair of Nooka Glow in the Dark Mercury Sunglasses to be made available in March on nooka.com.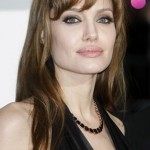 United Nations Goodwill Ambassador and A-list Hollywood actress Angelina Jolie is jumping on the celeb fashion designer bandwagon with her new line of jewelry.
On the red carpet at the premiere for her spy drama Salt, the actress can be seen wearing some the first pieces in the collection.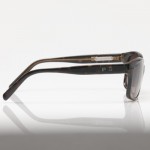 It wasn't too long ago that we brought you news of customizable chocolate bars as the latest in a long line of products that you can personalize in this day and age, and now designer sunglasses have been added to the list of items you can make your own.