Once video of John Galliano drunkenly declaring his love for Hitler started circulating online and throughout the media, public opinion was generally in favor of a different couple who claimed the former Dior designer insulted them using anti-semitic language, which is illegal in France. A French judge agreed that where there are declarations of admiration for Nazis, there is usually antisemitism and handed down a guilty judgement which will see the designer fined, but not facing any jail time.
At last weekend's other big matrimonial celebration – that would be Kate Moss and Jamie Hince's wedding, if your media browsing habits made Prince Albert and Princess Charlene's Monaco to-do second somehow – the bride wore Galliano and it got all of the fashion types talking about a possible comeback for the disgraced designer. Among that talk were rumors that John Galliano hit it off with Topshop CEO Philip Green at Moss' wedding, and talks were underway for a Topshop collection.
It's not impossible to think that the two may have greeted each other over wedding cake, but both Green and Galliano say that's as far as any discussions between the two went.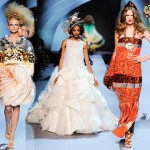 For all of the negative things he may be, talented designer is the one positive thing no one could ever deny John Galliano. If you agree with fashion critics on the latest Dior couture collection, getting rid of someone with personal shortcomings is easy, when that person is a talented designer replacing their vision is substantially more difficult.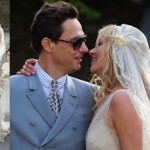 Aah, love and marriage. Sometimes they go together like a horse and carriage, and other times both fall off the wagon. This past weekend saw 2 royal weddings (well, Kate Moss is practically fashion royalty) and 4 divorces. While none of the divorcees are as cool as Jack White and Karen Elson, who held a rather civil divorce party, in at least one of the cases there will be some serious spending going on at the end of the love affair as well. Let's dive in.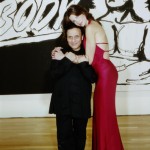 Ever since John Galliano's meltdown, everyone has speculated about who would replace him at Dior. It's Alber Elbaz, wait! no, it's Olivier Theyskens… or maybe Riccardo Tisci. Well, the current crowd favorite seems to be stick on Tisci, but no one will know for sure until September. One name that was never tossed about though was Azzedine Alaia.
According to the Financial Times, Alaia is the only person thus far to confirm that he was offered the job. For those familiar with Alaia's work, it probably won't come as much of a surprise that he turned the offer down.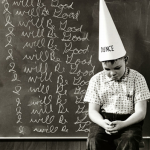 "I think Galliano needs to justify what he's done," Max Clifford, PR and damage-control expert, told WWD. "He needs two or three Jewish friends to come forward and tell the public that he is not remotely anti-Semitic in all the years they have known him. Or he has to say it was meant to be a funny rant, or that he was just trying to annoy to the people sitting next to him."
What?! As we predicted, a number of statements are so enamored with Galliano's skill that they separate it from his social failings, but that particular piece of advice from Max Clifford fails on so many levels that we can't wonder how much Clifford was drinking before he offered it.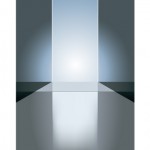 Galliano's gone, but it seems the show will go on.
Which leaves a question that's been posed many times: how do you praise the professional, without being sullied by the personal?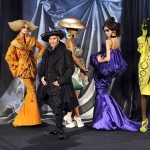 John Galliano has gone from suspended to unemployed after video of the designer making a number of disgusting comments surfaced yesterday.
The New York Times reports that Dior CEO Sidney Toledano, himself Jewish, confirmed that proceedings were moving from suspension to dismissal.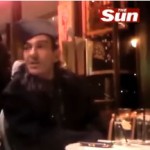 File this one under things that really won't help John Galliano clear his name. The Sun has published a video showing a man who bears a strong resemblance to John Galliano making strongly anti-Semitic comments like "I love Hitler," and "People like you would be dead. Your mothers, your forefathers, would all be fucking gassed."