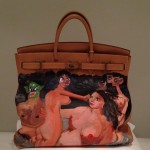 In a picture that brings to mind at least a thousand words, Kim Kardashian shared her Christmas gift from Kanye West with her followers.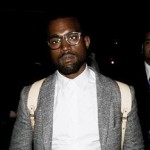 After months of speculation, and a canceled menswear line, it looks like Kanye West is finally ready to pull the trigger on a clothing line. Harper's Bazaar Australia, whose Fashion Editor Christine Centenera has been consulting with West since March, is reporting that the unnamed line will have a 9:30pm show time on October 1st.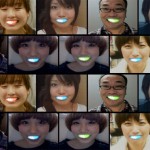 When the Japanese came out with anti-aging goggles, we didn't really see them catching on as a worldwide trend, but the latest fashion accessory to emerge in Japan may just be the next big thing, especially among celebrities like Marilyn Manson, Method Man and Kanye West.
If a leaked video for Kanye West is any indication of the work we'll be seeing to support the rapper's hit song Monster, West isn't afraid of using very literal references to illustrate this part of his dark twisted fantasy.
One is only 24 but has already been termed an icon and the "Madonna of her generation". The other is one of the biggest selling Hip-Hop artists of this decade and has already won 12 Grammy Awards since his first nomination in 2005.
Despite all of their stellar achievements in the music business, it seems the one thing both Lady Gaga and Kanye West most desire is in fact a chance to work in the fashion industry.
No, it still hasn't been released officially, and the website is still irritatingly static, but Kanye West's streetwear line Pastelle leaked some preview shots yesterday. Â Granted, the looks aren't anything new and are reminiscent of things we have all seen on Mr. West anyway, but the man does know how to please his fans and […]