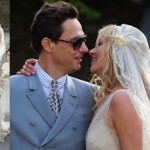 Aah, love and marriage. Sometimes they go together like a horse and carriage, and other times both fall off the wagon. This past weekend saw 2 royal weddings (well, Kate Moss is practically fashion royalty) and 4 divorces. While none of the divorcees are as cool as Jack White and Karen Elson, who held a rather civil divorce party, in at least one of the cases there will be some serious spending going on at the end of the love affair as well. Let's dive in.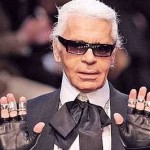 The latest fashion trend isn't necessarily happening on runways, or even in the stock markets, but in the media. While designers are notoriously fickle when it comes to how their collections are covered, with age there apparently comes a lack of concern over how thoughts on competitors are presented.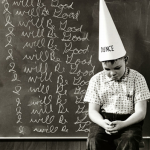 "I think Galliano needs to justify what he's done," Max Clifford, PR and damage-control expert, told WWD. "He needs two or three Jewish friends to come forward and tell the public that he is not remotely anti-Semitic in all the years they have known him. Or he has to say it was meant to be a funny rant, or that he was just trying to annoy to the people sitting next to him."
What?! As we predicted, a number of statements are so enamored with Galliano's skill that they separate it from his social failings, but that particular piece of advice from Max Clifford fails on so many levels that we can't wonder how much Clifford was drinking before he offered it.
You can always count on Karl Lagerfeld being direct, even if it's not the most politically correct thing to do. When asked for his comments on the appointment of Emanuelle Alt to the role of editor-in-chief of Vogue Paris, Lagerfeld answered with trademark candor.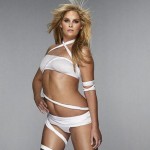 We know we declared last week that everyone should stop talking about plus-size girls in fashion so that maybe they will become more of a norm rather than a tactic for grabbing attention, but it shouldn't come at the expense of shifting negativity towards thin women. Whitney Thompson, America's Next Top Model's first ever plus-size winner, has sounded off with The Huffington Post for the way plus-size models are treated in the fashion industry.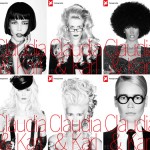 Karl Lagerfeld recently complied a collection of photos, '20 years of Claudia Schiffer' to be published in a German quarterly called Stern Fotographie. The photos are getting mixed reactions from the public as to whether or not they evoke racism.
Looking through the photos it is clear that she is transformed to look like many different ethnicities, but some people have gone as far to say the photo of Claudia in dark makeup and an afro is considered "blackface".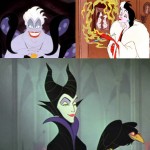 MAC announced it took inspiration from four Disney devils for its Venomous Villains collection, and that is just about all they are revealing about the line to debut late this September in all MAC locations. Lipstick, lip gloss, powder and blushes priced between $12 and $29.50 will be featured in this limited edition set, so we're thinking the pink complexion of the Queen of Hearts from Alice in Wonderland may have inspired blushes to appear alongside products thought of with the more obvious muse, Cruella De Vil.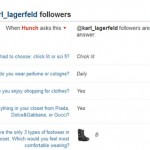 If you're a technophile, you already know that Hunch is Flickr co-founder Caterina Fake's latest company, and that it makes pretty accurate decisions about what you're like based on how you answer a few questions. Hunch's latest time killing, but fun, service is a Twitter followers analyzer that makes educated guesses about the people following you.
@Karl_Lagerfeld followers: prefer smaller portions of food that are arranged well, have dated or hooked up with someone they met online, choose the New York Times over the Wall Street Journal or USA Today as their free hotel paper of choice, can make reservations in 2 or 3 languages (only at restaurants that don't overfeed you, of course), aren't reading Vogue for the articles, think All-You-Can-Eat buffets are gross, are Mac people, and like celebrity gossip, reality TV and awards shows among other things.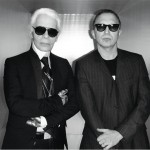 At this point, we're not sure Kaiser Karl could say anything that would shock us. He famously chided curvy women looking for some representation in fashion as fat mothers sitting with bags of chips in front of the television, then went on to surprise everyone by shooting the curvy burlesque star Miss Dirty Martini for […]