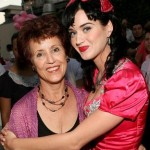 Goodness knows Katy Perry's style makes us raise an eyebrow, but it's typically because of the kitsch factor. Apparently, Katy Perry's mother has raised her eyebrow at the singer's style, but for more motherly reasons.
Style.com's Year in Style mash-up of all that was seen and heard from the fashion world in 2010 is out, and it includes everything from personal style scene-stealers like Lady Gaga and Anna Dello Russo to digital fashion endeavors and movers and shakers like Terry Richardson and James Franco. The fashion Web site's review is pretty complete, but we would like to put our two cents in on what was important this year in fashion.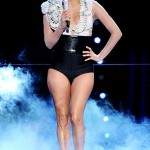 If you were wondering just how big Lady Gaga's influence is in terms of fashion trends, we're here to tell you it is officially huge.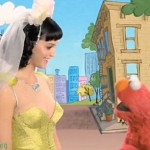 Steve Madden has been working hard lately. We recently reported his collaboration on Zac Posen's moderately-priced Z-Spoke line, and it seems he has his sights on a new venture with pop star Katy Perry. Although she may have been dubbed too sexy for Sesame Street, it seems Steve thinks she is just the right fit for Seventh Avenue,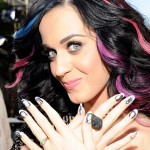 Katy Perry had images of funnyman beau Russell Brand's face painted on her finger nails for the occasion. We weren't sure what to make of it, but Ms. Teenage Dream (and Rolling Stone's September cover girl) did cause us to wonder what else you could have painted on your nails if you really wanted an original manicure.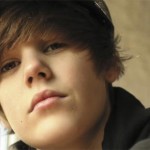 It's been a big week for Justin Bieber. The teen pop star raked in top honors in four categories Monday night at the Teen Choice Awards, followed Tuesday by an announcement that he will be the newest spokesperson for Proactiv.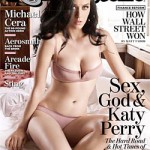 September magazine covers were revealed this week. Three noteworthy ones: Rolling Stone, British Vogue and Glamour.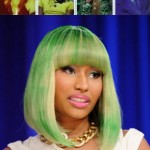 First it was pastel streaks that brought back memories of My Little Pony. Now, pop stars seem to be going full circle to bright, vibrant Manic Panic hues. Rihanna debuted a bright red bowl cut at a concert in Brazil, while buddy Katy Perry walked the MTV Movie Awards carpet with a royal blue Betty Page style.