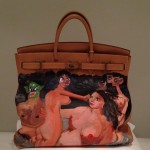 In a picture that brings to mind at least a thousand words, Kim Kardashian shared her Christmas gift from Kanye West with her followers.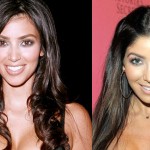 Because glitter ponies and over the top celebrity weddings don't pay for themselves, Kim Kardashian is suing Old Navy for using a model who looks similar to her in a recent ad campaign.
She's putting the price tag of damages between $15-20 million, an amount which we assume was derived from a complex mathematical formula of how much Kardashian would have charged Old Navy to appear in a national campaign and a dartboard.
Demand Media announced a partnership with Tyra Banks last June to launch an "interactive web property, an engaging online video series and unique mobile applications" that "closely supporting her core mission to expand the definition of beauty."
Perhaps more interesting than the site is the deal itself, which could make Banks one of the highest netting online fashion startup entrepreneurs.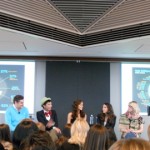 Twitter, Facebook, Tumblr, Foursquare Oh My!
Our technology-infused culture has become over-saturated and overwhelming, don't you think? It's not easy sifting through the messages, texts, emails and tweets that bombard us every minute of every day.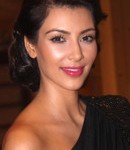 With millions of followers, stars like Kim Kardashian and big name brands like Reebok are making big bucks using Twitter as a means of advertising. It has been widely rumored that endorsement deals between businesses and celebrities actually contractually stipulate a certain number of product-related tweets per day.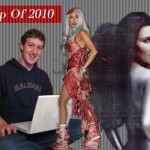 It's official, Mark Zuckerberg is having the best year ever. Hitwise released data today showing that the social network led by Time's Person of the Year has passed Google as the most visited site in the US. In what should come as a surprise to no one, a prolific pop star and an omnipresent top the list of popular internet searches. Keep reading, we promise this isn't a leftover from 2009.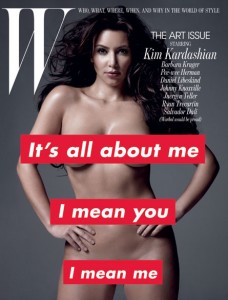 Remember when a naked Kim Kardashian covered W? Of course, how can you forget.
Though it's not unusual to see a Kardashian of supermarket weeklies like InTouch, US Weekly or Life & Style, we wondered if high brow fashion readers would respond favorably to recently installed editor Stefano Tonchi's choice of cover models outside the usual cover girl choices.
Readers responded, and how!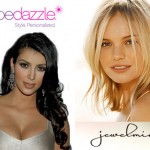 The celebrity formula for fashion business is pretty linear: get photographed, get an endorsement deal or two under your belt, then strike a deal for your own fragrance or fashion label.
Celebrities have had varying degrees of success and involvement at each stage, but increasingly there's an additional part to add to the equation: strike a deal for your own e-commerce venture. Making a shoe of the month, or necklace of the month club may not be the most revolutionary of ideas, but for celebrities looking to capitalize on their image it looks like the future of fashion endorsements is moving online.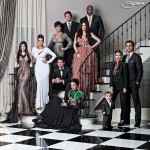 Say what you will about them (and we usually do), but the Kardashians definitely have a memorable way of doing things. Their very Kardashian Khristmas Kard is no exception.