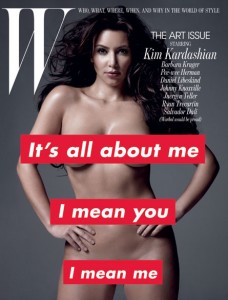 Remember when a naked Kim Kardashian covered W? Of course, how can you forget.
Though it's not unusual to see a Kardashian of supermarket weeklies like InTouch, US Weekly or Life & Style, we wondered if high brow fashion readers would respond favorably to recently installed editor Stefano Tonchi's choice of cover models outside the usual cover girl choices.
Readers responded, and how!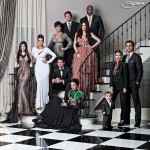 Say what you will about them (and we usually do), but the Kardashians definitely have a memorable way of doing things. Their very Kardashian Khristmas Kard is no exception.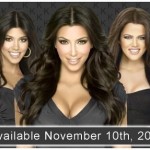 Speaking of questionable credit card promotions. Can't get enough of the Kardashian klan? If you were planning to use their branded pre-paid credit card while shopping up a storm at one of their boutique locations (or for posting bail after causing a ruckus at one of said boutiques' openings) we have bad news.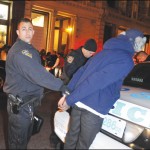 Recent W cover girl Kim Kardashian and her sisters Khloe and Kourtney are used to lights, camera and action surrounding their projects, but the crowds that came out for the opening of their New York Dash location were over the top for their new Soho neighbors.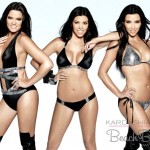 Kourtney, Kim and Khloe Kardashian have just inked a deal to develop apparel, accessory and home collections with designer Bruno Schiavi and Jupi Corporation, WWD reports. The women's ready-to-wear line designed by the sisters is slated for release sometime next year and will offer apparel, wallets, handbags, lingerie and belts. It is also being reported that future swimwear, children's wear, footwear and luggage lines are in the works as well.