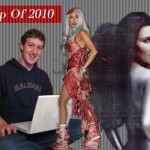 It's official, Mark Zuckerberg is having the best year ever. Hitwise released data today showing that the social network led by Time's Person of the Year has passed Google as the most visited site in the US. In what should come as a surprise to no one, a prolific pop star and an omnipresent top the list of popular internet searches. Keep reading, we promise this isn't a leftover from 2009.
Style.com's Year in Style mash-up of all that was seen and heard from the fashion world in 2010 is out, and it includes everything from personal style scene-stealers like Lady Gaga and Anna Dello Russo to digital fashion endeavors and movers and shakers like Terry Richardson and James Franco. The fashion Web site's review is pretty complete, but we would like to put our two cents in on what was important this year in fashion.
Lady Gaga and Cyndi Lauper repped the MAC Cosmetics Viva Glam line this year, and the makeup company knows a good thing when it sees it. According to People StyleWatch, 2010's campaign was MAC's most successful to date. While the Gaga/Lauper pairing makes a lot of sense artistically, with the former's wacky fashion choices getting a story nearly every time she changes her clothes [guilty], it's clear who was more influential in the commercial success of the project.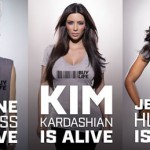 In a fundraising effort on World AIDS day (Decmber 1st), several celebrity tweeters including Lady Gaga, Kim Kardashian, Alicia Keys, Daphne Guiness, Justin Timberlake and Jennifer Hudson declared themselves digitally dead until $1 million was raised to support Keep a Child Alive, a charity that provides food and medical care to children with AIDS in Africa and India.
Lots of people thought the digital silent treatment was a strange way to go, and in fact half of the $1 million was donated by billionaire Stewart Rahr.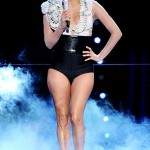 If you were wondering just how big Lady Gaga's influence is in terms of fashion trends, we're here to tell you it is officially huge.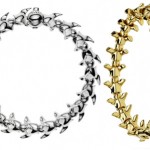 What is with body parts suddenly becoming appropriate to wear as fashion? First Lady Gaga turns the world on to wearing raw meat, and now apparently bone-inspired pieces are being sold as accessories.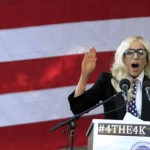 This Monday Lady Gaga made an impromptu speech regarding the U.S. government's "Don't Ask, Don't Tell policy" regarding the sexual orientation of service men and women. The worldwide pop icon stood before thousands at Deering Oaks Park in Portland, Maine to speak out against the much debated policy. Attendees including students from the nearby University of Southern Maine as well as community leaders and activists.
Gaga pleaded for action from supporters.
Rumors ran rampant this summer about an impending Lady Gaga fragrance deal with Coty Inc. Back in July, a Coty representative told WWD the rumors were completely false, and that he had heard "nothing of this project." Well, surprise surprise. This week WWD reported that the world's no. 1 pop star has in fact signed a deal with Coty to create a line of signature Lady Gaga fragrances.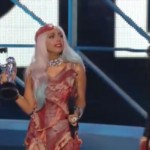 We love Lady Gaga. Like, Goddess worship, crazy fan-boy, girl crush love her. And part of that love comes from a fascination with and delight in almost everything she wears. We thought she had long passed the point of shocking the world with her fashion choices, but last night we were shocked, and no, not by the meat dress. Actually, raw meat was the least surprising thing she wore.