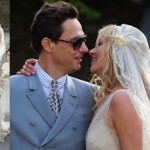 Aah, love and marriage. Sometimes they go together like a horse and carriage, and other times both fall off the wagon. This past weekend saw 2 royal weddings (well, Kate Moss is practically fashion royalty) and 4 divorces. While none of the divorcees are as cool as Jack White and Karen Elson, who held a rather civil divorce party, in at least one of the cases there will be some serious spending going on at the end of the love affair as well. Let's dive in.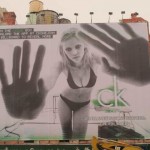 CBS News reported on Monday that pedestrians walking by the latest Calvin Klein billboard in New York City at East Houston and Lafayette have spotted something highly inappropriate in the ad. These folks don't find Lara Stone's almost-naked body offensive; rather, they believe a hidden curse word was planted in the photo.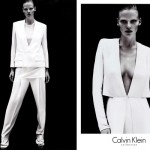 Calvin Klein sure does love Lara Stone. Their fall 2010 ad campaign that featured the Dutch beauty marked the first time in years the label used one face for all three of its brands, and Stone exclusively closed the label's spring 2011 show. Now, photos of the latest Calvin Klein ads featuring Stone have been released.
Courtesy of a change in international opinion, the gap tooth smile is becoming something of a positive attribute. While not the norm, it's as natural as rarities like freckles or red hair that have come to be admired.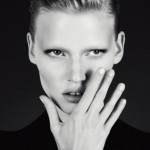 Just when you thought Lara Stone couldn't get any hotter, the Dutch beauty, who is ranked the No. 1 female model in the world by Models.com, signed on to pose for Calvin Klein Collection, ck Calvin Klein and Calvin Klein Jeans for fall, marking the first time in years the label has used one face to advertise all three brands.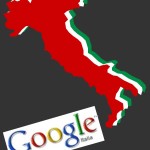 Two of the most interesting tech stories this week come from Italy. Google Italy The first, is the conviction of 3 Google executives in a case involving a video uploaded to Google Video in 2006. The video showed an autistic boy being bullied by classmates, and was removed from the service once complaints were raised. […]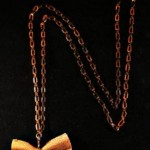 London readers heed: Not Just a Label (NJAL) gifts Notting Hill's Beach Blanket Babylon (in the Georgian Mansion) with a two-day brick and mortar version of the Lara Stone-selected SHOP that launched last month. Other NJAL items will be for sale alongside the model's selects and albeit vaguely, the invite adds that the event is a […]
We noticed a few days ago that Vogue's most recent edition is making a statement seemingly at the opposite end of the one made by Vogue Italia's historic edition featuring all black models. We aren't sure if the shoot was merely an ill-planned bid for publicity in an era where print readership is in rapid […]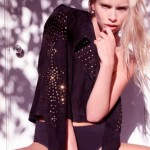 Three years ago, model Lara Stone bleached her brows at the behest of Carine Roitfeld, who then went on to dedicate an entire issue of Paris Vogue to her, declaring: "I wanted to make her a star." Though having just gone back to brown for the new issue of Paris Vogue, the rest of fashion […]