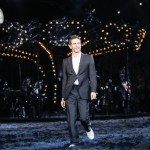 Though there was no shortage of speculation in prior weeks that the Spring 2014 Louis Vuitton collection would be the last with Marc Jacobs at the helm, the show left no doubts even before the official announcement was made. The announcement of Jacobs' departure came only moments after the designer presented his Spring/Summer 2014 collection […]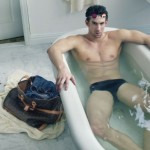 Louis Vuitton's latest poster boy is record setting Olympian Michael Phelps. In a campaign shot by Annie Liebovitz, who has been behind the lens for many of the luxury house's Core Values ads, the 22-time Olympic medalist splashes around a bathtub next to a monogram canvas tote.
Love Louis Vuitton's ubiquitous monogram, but find yourself waffling at the thought of extending that to the Louis Vuitton gun? How about just taking your brand love to breakfast – waffles, specifically.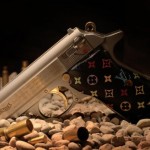 While much of the US is still processing the Aurora, Colorado movie theater massacre, Machine Guns Vegas, a Las Vegas shooting range, decided that now is the perfect time to introduce designer gun grips.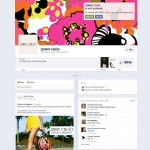 Fashion brands were initially hesitant about social media, but the number of brands without a social presence is now dwarfed by those who've redoubled efforts towards gaining more fans and followers. So it shouldn't come as too much of a surprise that Burberry, the first designer fashion brand to hit 10 million fans, has already taken advantage of the hours old Facebook timeline layout for their fan page.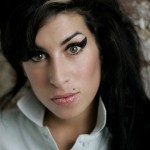 The BBC is reporting that Amy Winehouse, famous as much for her problems with drinking and drugs as her music and fashion hits, has died at the age of 27. The cause of death is still being reported as undetermined, but Winehouse recently cancelled a number of appearances after visible signs of alcoholism, and was previously warned that her drug use could lead to death.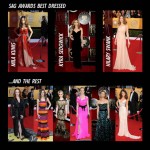 This past weekend, Hollywood's biggest stars trotted out to the Screen Actors Guild (SAG) Awards, and since this is one of the most important red carpet events of the year, here is a list of the best dre… oh wait, nobody cares who wore what to the SAG Awards.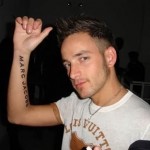 We know that temporary tattoos had a bit of a moment last fall, and we liked seeing Adam Levine's real ones as much as anyone, but can we officially declare brand tattoos one step too far?
Unlike online influence, red carpet influence is one of those things that's difficult to measure. The best (and worst) dressed awards are often handed out without rhyme or reason. Supermarket tabloids and gossip columnists usually play it safe and give best dressed to stars who go with a cookie cutter gown, while worst dressed goes to anyone who takes a fashion risk. Fashion blogs normally go the other way, praising those who aren't afraid to look more runway than red carpet, and applying a snooze label to those who play it too safe.
Since there's no measurable way to tally best and worst dressed, we'll just add our favorites to the mix.