Style.com's Year in Style mash-up of all that was seen and heard from the fashion world in 2010 is out, and it includes everything from personal style scene-stealers like Lady Gaga and Anna Dello Russo to digital fashion endeavors and movers and shakers like Terry Richardson and James Franco. The fashion Web site's review is pretty complete, but we would like to put our two cents in on what was important this year in fashion.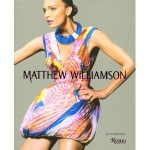 This year, fashion labels are making the focus of the holidays not just what you're wearing, but what you're reading. Just in time to make it onto Christmas gift lists, everyone from designers (Matthew Williamson, Kenzo, Anna Sui) to muses (Isabella Blow, Keith Richards) has a printed tome looking for a place in your fashion library.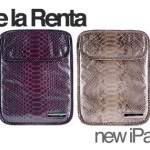 We've been keeping you up to date with the all the new technologies emerging left and right- along with the fashionable accessories designed to complement them!
The newest must-have gadget, the iPad, now has sleek, trendy and stylish accessories from major designers. If you don't want to scratch your diamond studded iPad, Louis Vuitton has a case coming in 2011, Gucci's taking pre-orders for their version now, and Hermes is putting together "special order" versions with matching headphone holders. Oscar de la Renta, however, beat them all to the punch when he sold iPad covers on his website.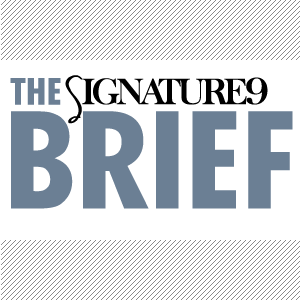 In case you didn't know, the Brief is where we round up interesting stories from around the web that we may not be able to cover in depth. No formulas, no algorithms, just hand picked headlines that catch our attention as we go about our daily research. Here's your Monday morning roundup of the best of the best from last week.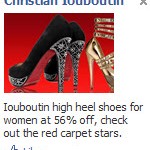 In the battle against counterfeiters online, fashion brands have too often been slow to adapt or innovate, preferring to put the bulk of their resources into lawsuits and legal teams instead. First, merchants selling fake shoes and bags took over search results, and now they're coming for social media as well.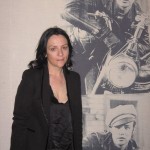 The PR CEO start of Bravo TV's "Kell on Earth" spoke to a small group of editorial interns, fashion-obsessed youngsters and public relations entrepreneurs at the Bryant Park Reading Room Series Wednesday, and she had a quite frank earful on the future of fashion.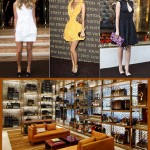 Days after opening a grand, multi-level London flagship store with a private shopping area for VIP guests, the UK's Advertising Standards Agency banned Louis Vuitton from using two of their ads on Wednesday. The agency, which investigates reports from the public, said the images mislead consumers to believe the label's products are handmade, though the bags, wallets and other accessories LV is famous for are crafted by machine.
One is only 24 but has already been termed an icon and the "Madonna of her generation". The other is one of the biggest selling Hip-Hop artists of this decade and has already won 12 Grammy Awards since his first nomination in 2005.
Despite all of their stellar achievements in the music business, it seems the one thing both Lady Gaga and Kanye West most desire is in fact a chance to work in the fashion industry.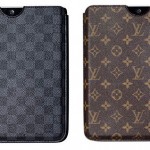 If you're sitting on an extra pile of cash, and want to do your part to contribute to the rebound of the luxury market you're in luck! While you lounge in your $3000 t-shirt, you may cast an eye to your electronic toys and find they're suddenly a bit plain.
If your gadget du jour is the Apple iPad, British company Stuart Hughes has just the thing for you.