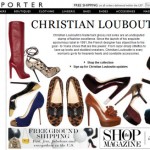 MasterCard released their SpendingPulse macroeconomic report for July 2011, and the findings are a mixed bag for retailers. Luxury good sales are up 11.6% year over year, while Wal-Mart's same store traffic is down 2.6% year over year. Though they've attempted to up their style credibility, shoppers aren't buying it and competitors like Target and traditional supermarkets are seeing foot traffic increase.
So what gives? Is the economy that far back on track that everyone's trading up? Not exactly.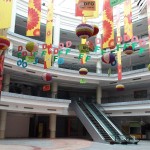 For mainland China, import duties typically make the same goods 50-70% more expensive than they would be in cities outside of China. In France alone, a survey by Global Refund estimated that Chinese shoppers were responsible for nearly $1 billion in purchases. Perhaps in response to those type of statistics, China is preparing to reduce or eliminate the high import duties that drive consumers outside of mainland China for shopping.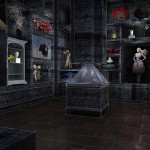 A few words to describe the experience at Savage Beauty: Alexander McQueen at the Metropolitan Museum of Art this weekend: Hot. Crowded. Worth the trip, no matter what.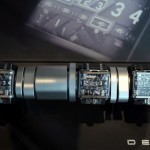 You may have never imagined a place where couture dresses are intermixed with Motor City inspired denim designed by Agatha Blois, mirrored tables and Shinya Kimura motorcycles all in a single retail environment (that most would call an architectural masterpiece), but that's what you'll find at DEVON.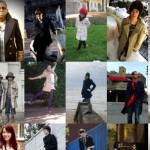 Tiffany, LVMH and luxury labels around the world are seeing sales bounce back, and the sound of ringing cash registers is drowning out memories of the recession. According to the WSJ's Robert Frank, the people leading the luxury rebound aren't necessarily who you'd expect.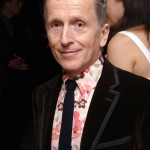 In an interesting and somewhat shocking move, Barney's announced that Simon Doonan, who has been with the brand nearly 25 years, will no longer serve as creative director. Taking his place effective January 17 is former W magazine editor Dennis Freedman.
This week, Barneys celebrated the opening of its first Brooklyn Co-op on Atlantic Avenue in the Cobble Hill section of town. The doors opened at 10 a.m. without a line of anxiously waiting shoppers, but a large crowd eventually made its way through the doors once they were open.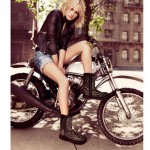 Dearest Jimmy Choo,
We have had quite a love affair for years now, darling. Your commitment to creating only the highest quality shoes at equally high prices has brought on the admiration and worship you so deserve as the most iconic shoemaker in the world.But, dear Jimmy, we must say it's time to go our separate ways. It's not us. It's you.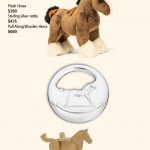 If you thought the $3,000 price tag on T-shirts that popped up in Valentino's Rodeo Drive, Los Angeles boutique this summer was ridiculous, get this: Hermès now offers a children's coloring book going for $130. Hermès' collection of pricey kid toys does not stop there, though.