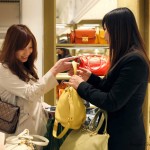 Car companies, watch makers and fashion brands and other producers of luxury good have seen the writing on the wall for some time, and now it's official: Chinese shoppers account for more luxury sales than their US counterparts.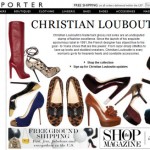 MasterCard released their SpendingPulse macroeconomic report for July 2011, and the findings are a mixed bag for retailers. Luxury good sales are up 11.6% year over year, while Wal-Mart's same store traffic is down 2.6% year over year. Though they've attempted to up their style credibility, shoppers aren't buying it and competitors like Target and traditional supermarkets are seeing foot traffic increase.
So what gives? Is the economy that far back on track that everyone's trading up? Not exactly.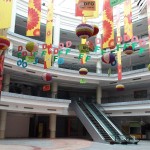 For mainland China, import duties typically make the same goods 50-70% more expensive than they would be in cities outside of China. In France alone, a survey by Global Refund estimated that Chinese shoppers were responsible for nearly $1 billion in purchases. Perhaps in response to those type of statistics, China is preparing to reduce or eliminate the high import duties that drive consumers outside of mainland China for shopping.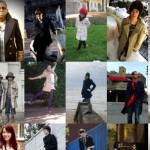 Tiffany, LVMH and luxury labels around the world are seeing sales bounce back, and the sound of ringing cash registers is drowning out memories of the recession. According to the WSJ's Robert Frank, the people leading the luxury rebound aren't necessarily who you'd expect.

Recent sales figures suggest that fashion shoes are giving diamonds a run for their money, but jewelry remains the luxury shopper's best friend.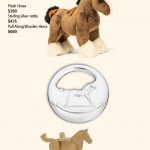 If you thought the $3,000 price tag on T-shirts that popped up in Valentino's Rodeo Drive, Los Angeles boutique this summer was ridiculous, get this: Hermès now offers a children's coloring book going for $130. Hermès' collection of pricey kid toys does not stop there, though.
Last week, the luxury fragrance house sent five perfumed taxi cabs out into central London to serve patrons the same way any other London black taxi would with a few exceptions. Each cab smells like either the brand's Artemisia, Blenheim Bouquet, Endymion, Malabah or Orange Blossom perfume, and each one's driver is specially trained to discuss Penhaligon's fragrances and answer any questions about the brand. And Penhaligon's is not the first company to embrace the taxi as a marketing tool.
The hottest new personalized product service is Chocomize, a New York-based Web company that offers custom-made candy bars, designed by the consumer and shipped right to their door. Chocomize offers a choice of up to five out of 90 ingredients to add to your choice of chocolate bark for over 30 million combinations to create "chocolate exactly the way you want it."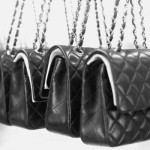 According to the Madison Avenue Spy, now may be the time to bag a relative bargain on the Chanel 2.55 you've been eyeing. August is expected to bring a 20% increase in prices as certain luxury retailers begin to show signs of bouncing back from the difficult times that hit many people around the world.
Still, is now the best time to hike prices – particularly at a double digit rate?