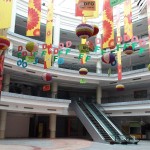 For mainland China, import duties typically make the same goods 50-70% more expensive than they would be in cities outside of China. In France alone, a survey by Global Refund estimated that Chinese shoppers were responsible for nearly $1 billion in purchases. Perhaps in response to those type of statistics, China is preparing to reduce or eliminate the high import duties that drive consumers outside of mainland China for shopping.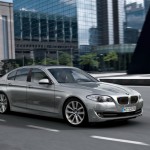 In spite of the fact that Facebook is the number one site for wealthy Internet denizens in several countries, some luxury brands continue to be holdouts when it comes to getting involved with the largest social media site in the world. For those who have decided to be part of modern marketing, rather than hoping it goes away, who's getting their social strategy right?
L2, the NYU think tank that tracks social media and online efforts among luxury brands, recently published a Facebook IQ report that attempts to answer that question.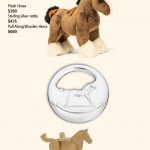 If you thought the $3,000 price tag on T-shirts that popped up in Valentino's Rodeo Drive, Los Angeles boutique this summer was ridiculous, get this: Hermès now offers a children's coloring book going for $130. Hermès' collection of pricey kid toys does not stop there, though.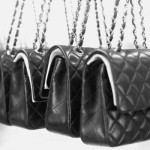 According to the Madison Avenue Spy, now may be the time to bag a relative bargain on the Chanel 2.55 you've been eyeing. August is expected to bring a 20% increase in prices as certain luxury retailers begin to show signs of bouncing back from the difficult times that hit many people around the world.
Still, is now the best time to hike prices – particularly at a double digit rate?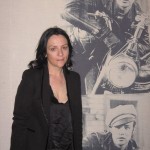 The PR CEO start of Bravo TV's "Kell on Earth" spoke to a small group of editorial interns, fashion-obsessed youngsters and public relations entrepreneurs at the Bryant Park Reading Room Series Wednesday, and she had a quite frank earful on the future of fashion.
Barney's Co-op, a younger, more accessible division of Barney's New York, will open its first store in the Cobble Hill section of the borough, with Swarovski Crystal, North Face and Anthropologie reportedly scouting the scene in Brooklyn. The question is whether this is a smart move in keeping with the push for high end brands to appeal to a younger crowd.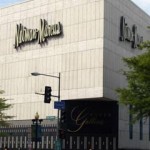 Ginger Reeder, a spokeswoman for Neiman Marcus has officially verified that the newest brand location in Dallas, TX is actually a "laboratory" to test lower priced shoes, handbags and sportswear.
We think Neiman's has an interesting approach to surviving the hardship. The new Dallas branch is built in a in a not-so-wealthy neighborhood, and the company has cut down on staffing to appeal to the broader demographic of middle-class shoppers.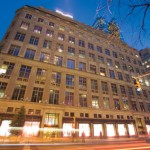 Even the most luxurious of fashion retailers, Saks Fifth Avenue, can't escape the hard hit from the economic downturn. "I doubt you're going to see a lot of new stores opening on the full-line side," said Stephen Sadove, Saks' Chief Executive. "It's going to be making the current stores more productive." Sadove was speaking about […]