Last week, the luxury fragrance house sent five perfumed taxi cabs out into central London to serve patrons the same way any other London black taxi would with a few exceptions. Each cab smells like either the brand's Artemisia, Blenheim Bouquet, Endymion, Malabah or Orange Blossom perfume, and each one's driver is specially trained to discuss Penhaligon's fragrances and answer any questions about the brand. And Penhaligon's is not the first company to embrace the taxi as a marketing tool.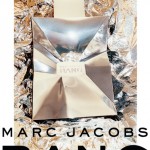 Marc Jacobs fans will soon be able to play the American designer's own version of tag. On Wednesday, the Facebook page for Marc Jacobs' latest men's fragrance, Bang, was launched. When the fragrance hits counters this Friday, the fan site will unleash a new game called "Bang! You're It," in which users can virtually "bang" their friends to earn points.
The hottest new personalized product service is Chocomize, a New York-based Web company that offers custom-made candy bars, designed by the consumer and shipped right to their door. Chocomize offers a choice of up to five out of 90 ingredients to add to your choice of chocolate bark for over 30 million combinations to create "chocolate exactly the way you want it."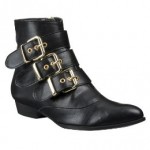 Dolce Vita is the latest luxury label to create a lower-priced department store line, but they are taking this trend one step further and initially launching the collection exclusively at the new Target store in East Harlem to open this Sunday. The shoe line will not hit other Target stores until August 22.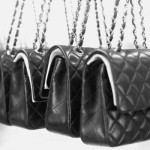 According to the Madison Avenue Spy, now may be the time to bag a relative bargain on the Chanel 2.55 you've been eyeing. August is expected to bring a 20% increase in prices as certain luxury retailers begin to show signs of bouncing back from the difficult times that hit many people around the world.
Still, is now the best time to hike prices – particularly at a double digit rate?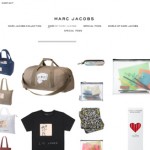 The Marc Jacobs fashion label is worth an estimated $5 million, but up to this point the brand had no e-commerce store of its own. The top American fashion designer's lack of online retail until now is actually more interesting than the recent news that marcjacobs.com will begin selling clothes this September. In any other industry, just now breaking into e-commerce would be totally unheard of, ironic, inexcusable and perplexing.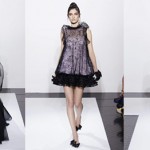 Former Fendi bag designers and Valentino accessories team Maria Grazia Chiuri and Pier Paolo Piccioli showed "The Dark Side of First Love," their fourth couture collection as the head designers for Valentino this week in Paris to mixed reviews.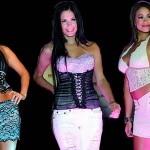 The cast member of MTV's The Jersey Shore debuted her collection over 4th of July weekend at the Palms Casino Resort in Las Vegas – as highly fitting a place for the presentation as the name is for the clothes – but Farley could learn a thing or two from John Galliano.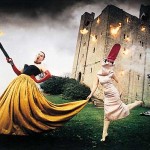 Daphne Guinness shocked fashion last month by stopping the sale of the collection from the late, iconic fashion editor Isabella Blow's wardrobe that was to be sold by the auction house Christie's. Guinness bought every piece herself to prevent the auction from even beginning. The newly announced muse for and face of Nars Cosmetics' fall campaign finally released a statement explaining her actions, how she came about her decision to stop Christie's and what she plans to do with her recently acquired fashion fortune.