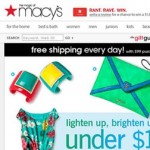 Terry Lundgren, Macy's Chariman, President and CEO, attributed the sales success to positive consumer response to early deliveries in women's apparel, accessories, shoes and cosmetics. Women driving retail sales is nothing new, and that doesn't make it insignificant, but the huge increase in online spending is worth a second look.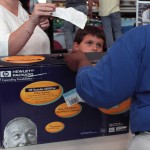 If you're one of those people who likes to buy an item of clothing, wear it once, then return it to the store, beware: retailers are on to you, and they have now developed a way to track "wardrobers."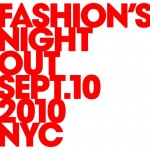 Last year we covered Fashion's Night Out from Paris, where we caught up with Carine Roitfeld, to London and New York. Each city was an overall success in terms of bringing out the shoppers, but the feel of each event was distinctly different. The Paris Fashion Celebration Night focused exclusively on the high end merchants […]
If you've been reading any fashion blog (this one included), you've heard about "Material Girl," a fast-fashion juniors collection which Madonna and her daughter, Lourdes, collaborated on. The August 3rd debut at macys.com and 200 select Macy's stores across the country is on track, and the retailer recently released more information on the supporting promo plans.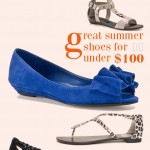 It's summer and it's hot, which means you have the perfect excuse to wear comfortable, flat sandals for work and play, but that doesn't mean your footwear has to be unstylish or sloppy. From gladiator-inspired sandals to peep-toe ballet flats, the options are endless, and they afford you no excuse for worn-out flip flops, which doctors have said can cause more foot problems than high heels because of lack of support.
With the summer, comes the beach. And with the beach comes the dilemma of finding a cover up that doesn't look like a cover up. Let's face it, most swimwear cover ups are not very versatile or flattering. Luckily, we've got a dress that can take you to the beach, then the supermarket, and that evening concert in the park.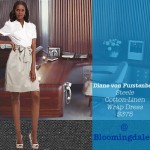 It's been a hot summer so far in the New York area, and as August approaches it's sure to get hotter, which poses a dilemma for women headed to work throughout the stifling months. Just how is one supposed to remain cool in the heat but covered up enough to be office appropriate? Check out these suggestions for every budget: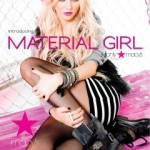 We told you about Madonna's new clothing line dubbed 'Material Girl' hitting Macy's shelves, and Signature9 UK filled you in on all of the campaign details. The juniors line targets feminine-but-edgy girls with a distinct punk rock style .
The face of the brand has remained hush hush until now. All we knew was that a young Hollywood starlet, who lives and breathes the essence of edgy was in Madonna's sights. The ads are finished and courtesy of Macy's it's confirmed that Gossip Girl star Taylor Momsen is the face of the 'Material Girl' ad campaign.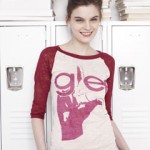 The new hit Fox television show Glee is the most talked about and first-of-its-kind musical show to hit the airwaves. Yesterday, the show picked up a huge 19 Emmy nominations including Best Comedy Series, Best Actor in a Comedy Series for Matthew Morrison, and Best Actress in a Comedy Series for Lea Michelle.
If you haven't seen an episode or two yourself, the series capitalizes on the virtually untapped musical theater television market.
With all of the buzz surrounding Glee, Macy's wasted no time collaborating on the overnight sensation to create a new clothing line.