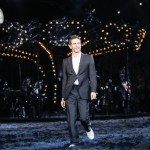 Though there was no shortage of speculation in prior weeks that the Spring 2014 Louis Vuitton collection would be the last with Marc Jacobs at the helm, the show left no doubts even before the official announcement was made. The announcement of Jacobs' departure came only moments after the designer presented his Spring/Summer 2014 collection […]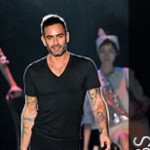 New York Fashion Week is officially over, and while several designers got great reviews for their collections, Marc Jacobs was the one who set the online world on fire for the Spring/Summer 2012 season.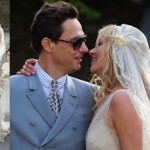 Aah, love and marriage. Sometimes they go together like a horse and carriage, and other times both fall off the wagon. This past weekend saw 2 royal weddings (well, Kate Moss is practically fashion royalty) and 4 divorces. While none of the divorcees are as cool as Jack White and Karen Elson, who held a rather civil divorce party, in at least one of the cases there will be some serious spending going on at the end of the love affair as well. Let's dive in.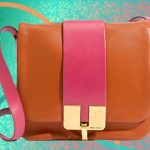 If you want to go more luxe than laid back with your crossbody, this pink and orange beauty that captures the 70s glamour of Marc Jacobs' spring collection (you'll be time traveling again to the '40s for fall, enjoy it now) is one of our favorites. The brown version has its own vintage charm, but this color combination is perfect for the season and maybe even beyond if you're not ready to return to the structured neutrals a few months away.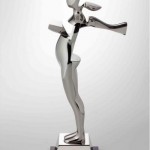 The list of 2011 CFDA Awards nominees were just announced, and there are plenty of familiar names. In brief, Lady Gaga is officially an American fashion icon, Marc Jacobs is nominated for womenswear but will be a winner even if he doesn't take that category, and Alexander Wang and Proenza Schouler have quite a few chances at going home with a trophy. The full list of nominees are…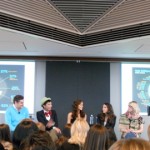 Twitter, Facebook, Tumblr, Foursquare Oh My!
Our technology-infused culture has become over-saturated and overwhelming, don't you think? It's not easy sifting through the messages, texts, emails and tweets that bombard us every minute of every day.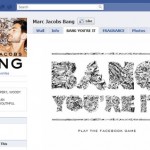 Elle magazine declared a victory for online fashion initiatives Monday afternoon, saying that two fashion social networking sites have finally generated enough buzz in the industry and in the media to – along with a significant chunk of labels that have created Facebook fan pages – signify fashion's embrace of technology has at long-last arrived. We were set to pop open the champagne along with the folks at Elle, but, upon further inspection of the evidence presented, we'd like to declare only a partial victory.
Introducing plus sizes, plans for Fashion's Night Out: news on Marc Jacobs has been rolling in and this update adds another notch on the budding lifestyle maven's belt. After the opening of his first cafe in Milan, serving up spiked hot chocolate to its elite clientele and debuting a new bookstore in downtown Manhattan called Bookmarc, it is clear that Marc Jacobs, once solely known for his fashion genius, has conquered new areas in the retail market.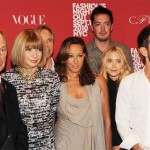 Fashion's Night Out (not to be confused with Victoria, Canada's fledgling fashion event) is celebrating its second birthday this fall and New York mayor Michael Bloomberg shared the final details of the much-anticipated event.
Last year's event filled the streets with fashion lovers in nearly every neighborhood where there were events, and this year promises to be even bigger – and hopefully better for retailers who gave mixed reviews on the sales success. September 10th will bring together fashion retailers, celebrities and designers in a celebration of fashion and its importance on our communities and the global economy. Steve Sadove, CEO of Saks Fifth Ave noted at last year's event, "We started to see a turn in the industry, sales started to stabilize," he claimed.