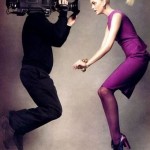 Just in case any influencers out there needed a reminder that Vogue can cover the cost of a consumer panel, going by the number of ad pages sold and current ad rates, Vogue's September issue alone will account for more than $92 million in revenue. It will have an impressive 584 ad pages – not anywhere near the September 2007 record of 727 ad pages, but more than any other women's fashion magazine this year.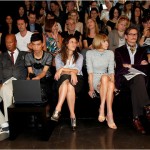 Bloggers.
Granted it's the power blogs that consistently take the top spots in our ranking of influential fashion blogs; but using the exact same ranking criteria, bloggers are edging out magazines who (often) have larger staffs and larger budgets when it comes to influencing readers online.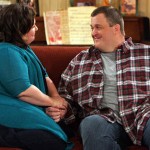 Yesterday several blogs released a collective fury at a blog post on Marie Claire's website by Maura Kelly in which the author outlines her disgust for fat people. The writer compared the site of a fat person to the sight of a stumbling drunk or drug addict.
Marie Claire stands behind allowing the post to be published.
No matter how much Dove may try to tell us otherwise, fashion stylist Ashley Falcon knows: size matters, and in a big way. Falcon is, and (in her own words) always will be "the biggest girl in the room" — and in the fashion world, that's a tough pill to swallow. Â But rather than (a) […]