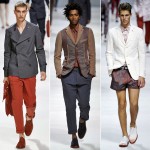 Taking a page from brands like Burberry and Ralph Lauren, Ermenegildo Zegna will make their upcoming fashion show 3D.
James Lima, who was a visual consultant on 3D box office behemoth "Avatar," will be in charge of the show which will combine a live performance with projected images of models and a 360-degree background.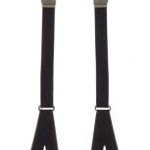 If you or your guy has been wondering how to keep shirttails perfectly tucked into pants lately, you can take this tip from lifelong bartender Toby Maloney and military personnel everywhere.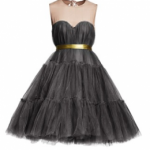 If you've already voted, and are over the political stories, we sure hope you like Lanvin, H&M or both. H&M's collaboration with Lanvin, the oldest French fashion house in operation, seems to be the hottest buzz in the fashion community.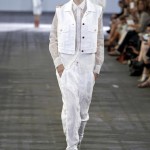 It's official, for Spring 2011 white is the new black. Natural tones are the way to go year and the sensible and classy looks we saw strutting the runways at Mercedes-Benz Fashion week showcased just how red hot head-to-toe white can be.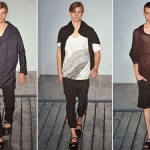 If you are one of those girlfriends who like to borrow liberally from your boyfriend's wardrobe to add an amorous, masculine kick to your own, you might want to consider turning the table (and doing your boyfriend a sweet favor) by investing in Maria Cornejo's new menswear collection. Debuted during her Spring/Summer 2010 runway and […]
Take a peek at the new nerd-chic shades from Dita and Neighborhood, now available online at honeyee — but unfortunately for the Japanese domestic market only. Â We hope these babies are available in the US sometime soon, because we would love to see these on our man paired with a perfectly worn-in button-down and a […]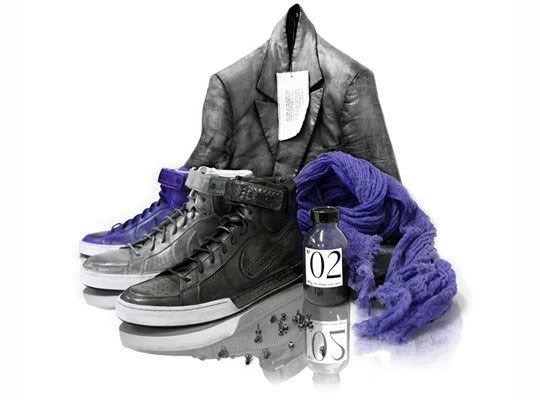 It's time to make some friends in Paris, pronto, because we've just taken a look at the new collaboration between Nike and Parisian dye house 180g, and our verdict is Absolutely 100% Droolworthy. We love how much of a new look the colors give to the classic Nike models, with the slightly lived-in (yet still […]
If you like your kicks clean and classic, then Pony has you covered. Â The new Collegiate Pack comes in prep-school-worthy shades of navy, cherry, black, and slate (all with crisp white accents) and features a slim profile that would look great with slim dark-wash jeans and a punchy button-down shirt. Â Just leave the blazer and […]
Rodger is a New York-based menswear company that officially launches next spring, with a tightly-edited collection of twenty easy-to-wear drapey knits that would look great on the girls as well. Â Imagine a lighter-hearted Rick Owens at yoga class, and you'll get the picture. We love how the layered-look shapes work together for an infinite number […]