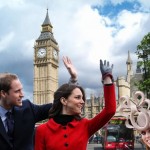 New York is easily the fashion capital of the US, and considering the size of the American consumer market, for many people that makes it one of the top fashion cities in the world. According to a list from Austin, TX based internet analysis company Global Language Monitor, that's not quite enough to make it number one though. What is enough? How about a blue blood wedding, a newly minted princess with a mostly attainable wardrobe/style, and one design house with a genius founder and brilliant successor (who also played a role in said wedding). Come on down London, you've officially been crowned as the internet's favorite fashion capital.
But is it?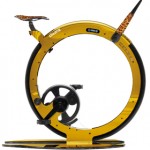 Fashion designer Roberto Cavalli, best known for his bold patterns, colors, feathers and wild animal prints, has turned more than a few heads with his most recent collaboration with Italian exercise bike company Ciclotte

Marc Jacobs' business partner, Robert Duffy, seems to be loose-lipped when it comes to tweeting about the designer and his latest ventures. Recently Duffy tweeted about plans for a plus sized line.
We love the idea, and think it's about time we saw a plus size collection from the designer, although we wonder how Marc feels about his partner letting the news slip on twitter.
Milan Fashion Week president Mario Boselli says recently that Moscow Fashion Week is quickly on its way to becoming the next Milan in terms of style and ingenuity. The best part of Moscow's fashion set, Boselli states, is that there are "many different designers going in different directions, which is a good thing — it […]