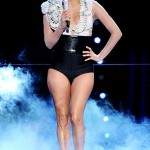 If you were wondering just how big Lady Gaga's influence is in terms of fashion trends, we're here to tell you it is officially huge.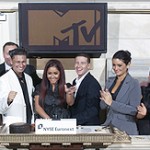 Cathy Horyn may not be a fan of Snooki's inexplicable fame – in the snarky writeup heard 'round the web, Horyn describes the diminutive reality star as a "not conventionally attractive… like a turnip turned on its tip."
Perhaps viewers just want something different from reality stars like Heidi Montag who achieve conventional prettiness by any means necessary, and self appointed style experts like Lauren Conrad. For whatever it says about pop culture and our entertainment choices as a society, the Jersey Shore has helped boost MTV's year over year viewership, and parent company Viacom's earnings outlook along with it.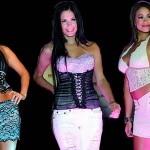 The cast member of MTV's The Jersey Shore debuted her collection over 4th of July weekend at the Palms Casino Resort in Las Vegas – as highly fitting a place for the presentation as the name is for the clothes – but Farley could learn a thing or two from John Galliano.
Have you been pointing at your abs, asking your international friends to check out your "situation" and getting puzzled looks?
This week, they may understand. Or not.
MTV's taking the Snooki, J-Woww and Situation show on the road and pushing it out to more than 30 countries this week, pushed up from an originally planned late spring/early summer roll out.