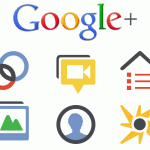 Likely drawn in by the musicians and bands that helped push the network into the mainstream in the first place, MySpace still offers something people want. Google+, for all of their brute force efforts, doesn't seem to have that figured out yet.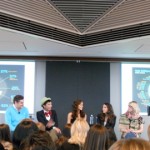 Twitter, Facebook, Tumblr, Foursquare Oh My!
Our technology-infused culture has become over-saturated and overwhelming, don't you think? It's not easy sifting through the messages, texts, emails and tweets that bombard us every minute of every day.

The social network that once defined the term continues on a downward spiral. Despite the fact that MySpace is still one of the 10 most visited sites on the web in the US, has undergone a major site redesign, and even entered into a partnership with rival network Facebook in an effort to keep users around, it seems anything less than #1 is a position too low for News Corp to support.
So, in an effort to "provide the company with a clear path for sustained growth and profitability," CEO Mike Jones made the announcement that 47% of MySpace workers (nearly 500 employees) would be getting pink slips.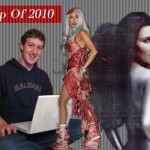 It's official, Mark Zuckerberg is having the best year ever. Hitwise released data today showing that the social network led by Time's Person of the Year has passed Google as the most visited site in the US. In what should come as a surprise to no one, a prolific pop star and an omnipresent top the list of popular internet searches. Keep reading, we promise this isn't a leftover from 2009.
Well, seems like that questionable logo design didn't help anyone figure out a purpose for MySpace.
TechCrunch is reporting that in just a few minutes, MySpace CEO Mike Jones will announce a partnership with Facebook that's closer to "a formal surrender ceremony."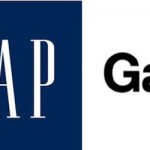 Less than a week after rolling out a new, bland, Helvetica meets clip art logo, Gap has reverted to their previous (and more well known) design. The backtracking comes after an uproar online over the new logo forced company president Marka Hansen to defend the new logo, before finally acknowledging that the change wasn't a great move for business.
But in all the furor over Gap's new (now old) logo, you may have missed out on another logo competing in the "you paid how much for that?" rebranding category.