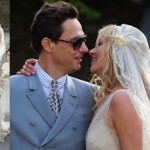 Aah, love and marriage. Sometimes they go together like a horse and carriage, and other times both fall off the wagon. This past weekend saw 2 royal weddings (well, Kate Moss is practically fashion royalty) and 4 divorces. While none of the divorcees are as cool as Jack White and Karen Elson, who held a rather civil divorce party, in at least one of the cases there will be some serious spending going on at the end of the love affair as well. Let's dive in.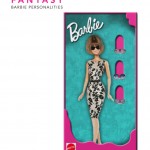 She's been de-cankled by Christian Louboutin, survived more than 50 years in fashion, taken a turn as a Mad (Wo)Man, had more jobs than anyone we can think of and has even picked up a warning from the FBI and caused a mini-scandal (proving her chops as a true fashion icon). We're referring, of course, to Barbie.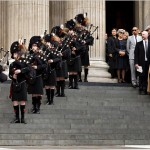 St. Paul's Cathedral in London hosted a special memorial service this morning honoring the late Lee Alexander McQueen. Less than one year after the British designer's tragic death, attendees mourned his loss to the sounds of tartan-clad Scottish bagpipers and a moving address given by Anna Wintour.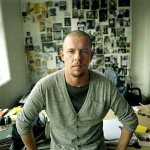 In an awful piece of fashion news, reports of Alexander McQueen's death have been confirmed by his company. Barely a month shy of his 41st birthday, the British designer known for his wonderfully eccentric designs – most recently towering rounded front high heels worn by Lady Gaga, Kelis and other stars who push the fashion […]