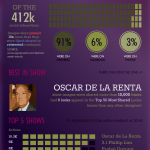 fashion shows and presentations are no longer industry only events. They're part of the marketing mix to reach customers, and through social media the fan, editor, buyer and shopper can all contribute to the data that exposes where interest is highest.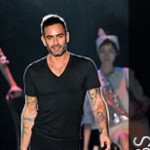 New York Fashion Week is officially over, and while several designers got great reviews for their collections, Marc Jacobs was the one who set the online world on fire for the Spring/Summer 2012 season.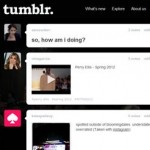 Tumblr celebrated their billionth post today, a report from Nielsen's today shows that US internet users spend more time on the blog network than Twitter, and the company is said to be valued somewhere around $800 million. In spite of those remarkable statistics, it looks like Tumblr still has some work to do when it comes to solving their fashion brand problem.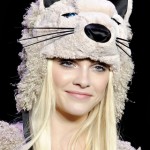 Last Wednesday at Lincoln Center, Sui sent a few models down the runway in giant cat hats. Purrfect, or one trend you won't take a scratch at?
Get ready to retire your skinny jeans and say hello to a fresh fall style this year. Last weekend Signature9 had the please of attending Tory Burch's Fall 2011 runway show as part of New York Fashion Week, and the designer delivered a '70s style collection with looks for work, weekends and night.
This weekend Signature9 attended Diet Pepsi's Style Studio event in SoHo as part of New York Fashion week, and we have to say we were a bit disappointed with the whole thing. The night promised to include designs by Jonathan Adler, a Diet Pepsi "Skinny Bar" and most importantly a window display by Barneys' Simon Doonan, who was recently moved from being their creative director to "creative ambassador at large."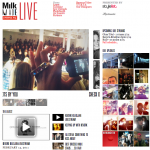 The big fashion venue news last season was IMG moving New York Fashion Week from the tents at Bryant Park to more upscale, uptown Lincoln Center. While fashion editors and bloggers were developing the playbook for navigating the new location, MAC and Milk Studios have been making their play for unofficial venue of the fashion new school.
It's not just the designers with the dressed down cool aesthetic like Alexander Wang, or rising stars like Sophie Theallet though; the open embrace of the fashion tech set is a large part of how the fashion week schedule at Milk Studio has risen to take on the tents.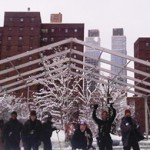 It's been a full season now since Mercedes-Benz Fashion Week wound down from its new digs. The ice-breaker most often heard for the inaugural Lincoln Center fashion week was "How did you like the new venue?"
I attended the very first fashion week ever held at Bryant Park as a design student at Parsons School of Design. It had just been cleaned out of its drug dealers. A few XXX peep-show theaters still lined 42nd street.
So with a new venue officially christened, and a new season around the corner, how did it stack up to Bryant Park and what did I learn from the first time at Lincoln Center?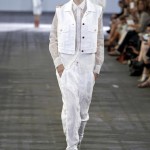 It's official, for Spring 2011 white is the new black. Natural tones are the way to go year and the sensible and classy looks we saw strutting the runways at Mercedes-Benz Fashion week showcased just how red hot head-to-toe white can be.