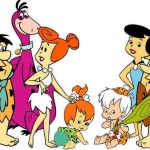 Depending on your gender the results of a study published in the Journal of Applied Psychology in October, recently gaining online popularity, say yes – or no.
It's Friday, so if you're looking for a bit of lighthearted news coverage to end the week, this video from Taiwanese animators NMA should do the job. In 80 seconds, you can view Netflix taking out Blockbuster, crying hipsters outside of a shuttered American Apparel where Dov Charney offers to grope for food, a visual representation of the New York Times' payfence and other parts of "America's Fastest Dying Industries."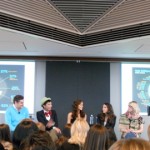 Twitter, Facebook, Tumblr, Foursquare Oh My!
Our technology-infused culture has become over-saturated and overwhelming, don't you think? It's not easy sifting through the messages, texts, emails and tweets that bombard us every minute of every day.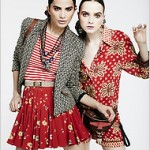 There is something carefree and whimsical about bright colors, wild patterns and mixing and matching what some consider contrasting pieces in search of the perfectly coordinated ensemble. Or not. This past year muted colors, slim and simple silhouettes and transitional pieces were the norm, a reflection of the depressed economy and unwillingness of consumers to […]