After calling 475 Fifth Avenue in Manhattan home for the last six years, reps for P.Diddy's clothing line Sean John announced this week that their flagship store will be closing due to what they feel is business disruption due to scaffolding.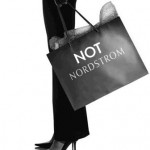 Nordstrom announced this week that it will open its very first Manhattan store next fall in SoHo. Don't get too excited yet.
This week, Barneys celebrated the opening of its first Brooklyn Co-op on Atlantic Avenue in the Cobble Hill section of town. The doors opened at 10 a.m. without a line of anxiously waiting shoppers, but a large crowd eventually made its way through the doors once they were open.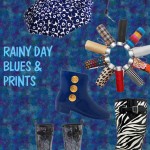 It has been a rainy fall so far in New York City, with even some tornado warnings issued this past September. All of the precipitation has made for a soggy work commute a few times a week the past month, and sitting in the office with wet clothes on all day is no fun. Especially if the AC has not been turned off yet. How to keep yourself dry? With chic umbrellas and rain boots of course! Check out the options we found scattered about the Internet.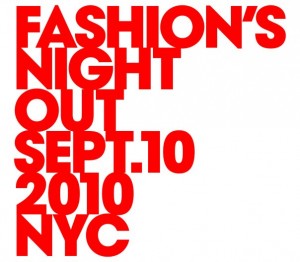 Fashion's Night Out 2010 was a huge success in New York City as far as boosting enthusiasm for fashion and attracting an energetic crowd, but Signature9 promised an update on whether the event fulfilled its original purpose – to bolster lagging retail sales.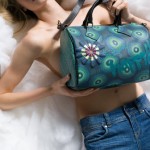 Stop wondering right now; we have figured out why: This Thursday, September 23rd, the Spanish clothing brand Desigual is hosting an underwear party in the good ole US 'o A. The first 100 people to line up clad only in their skivvies outside Desigual's SoHo, New York City store will be allowed to choose any two items to take home for free.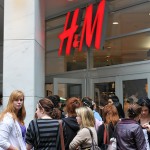 This year's event promises to be even bigger and more star-studded than last year, with retail store appearances from such celebs as Mary J. Blige, Mary Kate and Ashley Olsen, Bar Rafaeli, Nigel Barker and Simon Doonan among others. The hype has been spiraling for weeks now, but, while part of the point of Fashion's Night Out is to boost enthusiasm for fashion among shoppers, the goal of boosting retail sales is just as, if not more important for the future of the fashion business. So, will Fashion's Night Out 2010 exert the desired push on consumers to come out and buy products to ignite fashion's economic state?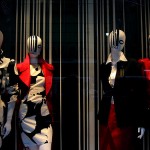 …or at least that what's Peter Levy, senior VP of IMG Fashion Worldwide, said about the most recent change to the epic event. New York's Mercedes-Benz Fashion Week will be an interesting test of new (old) technology to streamline the entire event. That's right, New York will now use barcodes to make planning for and executing the massive event that is fashion week a smidgen easier.
If you've been reading any fashion blog (this one included), you've heard about "Material Girl," a fast-fashion juniors collection which Madonna and her daughter, Lourdes, collaborated on. The August 3rd debut at macys.com and 200 select Macy's stores across the country is on track, and the retailer recently released more information on the supporting promo plans.