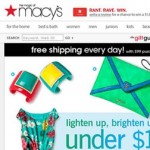 Terry Lundgren, Macy's Chariman, President and CEO, attributed the sales success to positive consumer response to early deliveries in women's apparel, accessories, shoes and cosmetics. Women driving retail sales is nothing new, and that doesn't make it insignificant, but the huge increase in online spending is worth a second look.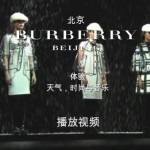 Over the past weekend, Beijing's much-hyped ban on outdoor advertisements that promote "hedonism, lavishness and the worship of foreign things" took effect.
While some luxury brands have limited their digital efforts in China to Chinese-language versions of their websites, others have taken steps to harness the growing popularity of online shopping.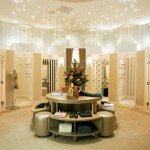 E-commerce sales keep rising, and though online sales often represent only a portion of retailers' sales, even longtime luxury holdouts are beginning to recognize the importance of selling online. A few are even determined not to fall asleep at the wheel again for the whole mobile commerce thing, and are putting effort into apps and mobile promotions. That's a good idea. What's not a good idea? Charging the shoppers who do still go into brick and mortar stores to try clothes on, like some Australian retailers are doing.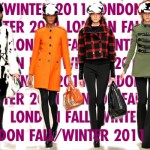 It seems that many fashion critics are still unimpressed by Burberry and still complaining that Bailey's embrace of technology has left his creativity in the dust. Looks like we need to come to the rescue again.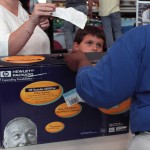 If you're one of those people who likes to buy an item of clothing, wear it once, then return it to the store, beware: retailers are on to you, and they have now developed a way to track "wardrobers."
Style.com's Year in Style mash-up of all that was seen and heard from the fashion world in 2010 is out, and it includes everything from personal style scene-stealers like Lady Gaga and Anna Dello Russo to digital fashion endeavors and movers and shakers like Terry Richardson and James Franco. The fashion Web site's review is pretty complete, but we would like to put our two cents in on what was important this year in fashion.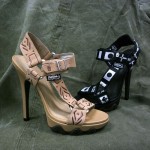 The latest WTF product on the market is going to take you back quite a few years, and not in a thank-goodness-ballet-flats-are-in-again kind of way. Anyone remember Teva sandals? (Read: Are you trying not to remember owning Teva sandals?)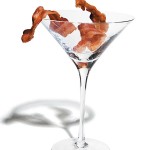 If you love bacon in the morning but want to avoid the unhealthy side effects of eating it for breakfast, you can now enjoy the bacon flavor fat free.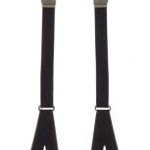 If you or your guy has been wondering how to keep shirttails perfectly tucked into pants lately, you can take this tip from lifelong bartender Toby Maloney and military personnel everywhere.