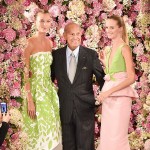 At 82, it's difficult to describe a death as surprising. Yet that was the feeling after it was announced that fashion designer Oscar de la Renta had died. Just over a month ago, de la Renta made his appearance at the close of his Spring/Summer 2015 fashion show, looking as vibrant as the dresses which […]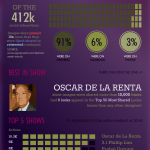 fashion shows and presentations are no longer industry only events. They're part of the marketing mix to reach customers, and through social media the fan, editor, buyer and shopper can all contribute to the data that exposes where interest is highest.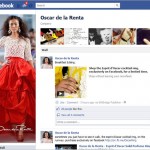 Oscar de la Renta doesn't have the social footprint of a brand like Burberry or Ralph Lauren, but you have to give the label credit for what's becoming one of the most solid efforts in integrated fashion.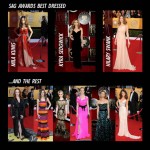 This past weekend, Hollywood's biggest stars trotted out to the Screen Actors Guild (SAG) Awards, and since this is one of the most important red carpet events of the year, here is a list of the best dre… oh wait, nobody cares who wore what to the SAG Awards.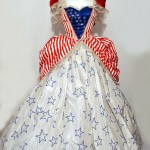 Another day, another critique of Michelle Obama's choice of an Alexander McQueen dress for the China state dinner.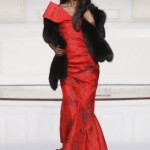 So by now, you've likely heard Oscar de la Renta's criticism that Michelle Obama's Alexander McQueen dress was inappropriate for a state dinner, due to the fact that it was neither from an American or Chinese designer.
While many – us included – think that the criticism was unwarranted in a fashion age where designed in America rarely means made in America, could the designer's frustration stem from a similar dress of his own?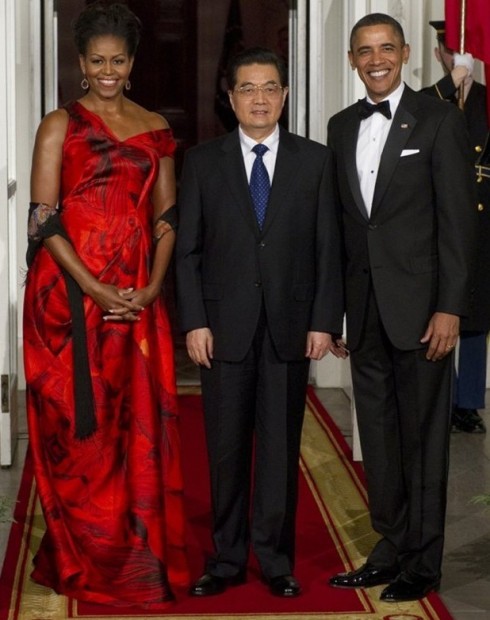 Critics have been weighing in on the red Alexander McQueen gown that Michelle Obama wore to the state dinner for China. For various reasons, they really should have kept their opinions to themselves.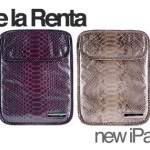 We've been keeping you up to date with the all the new technologies emerging left and right- along with the fashionable accessories designed to complement them!
The newest must-have gadget, the iPad, now has sleek, trendy and stylish accessories from major designers. If you don't want to scratch your diamond studded iPad, Louis Vuitton has a case coming in 2011, Gucci's taking pre-orders for their version now, and Hermes is putting together "special order" versions with matching headphone holders. Oscar de la Renta, however, beat them all to the punch when he sold iPad covers on his website.