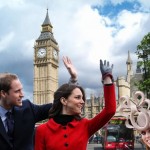 New York is easily the fashion capital of the US, and considering the size of the American consumer market, for many people that makes it one of the top fashion cities in the world. According to a list from Austin, TX based internet analysis company Global Language Monitor, that's not quite enough to make it number one though. What is enough? How about a blue blood wedding, a newly minted princess with a mostly attainable wardrobe/style, and one design house with a genius founder and brilliant successor (who also played a role in said wedding). Come on down London, you've officially been crowned as the internet's favorite fashion capital.
But is it?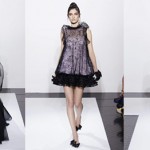 Former Fendi bag designers and Valentino accessories team Maria Grazia Chiuri and Pier Paolo Piccioli showed "The Dark Side of First Love," their fourth couture collection as the head designers for Valentino this week in Paris to mixed reviews.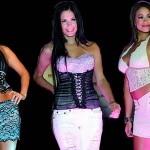 The cast member of MTV's The Jersey Shore debuted her collection over 4th of July weekend at the Palms Casino Resort in Las Vegas – as highly fitting a place for the presentation as the name is for the clothes – but Farley could learn a thing or two from John Galliano.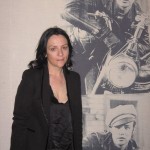 The PR CEO start of Bravo TV's "Kell on Earth" spoke to a small group of editorial interns, fashion-obsessed youngsters and public relations entrepreneurs at the Bryant Park Reading Room Series Wednesday, and she had a quite frank earful on the future of fashion.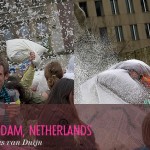 If you weren't using your pillow to sleep outside an Apple store last weekend, perhaps you were putting it to better use as part of International Pillow Fight Day. From Accra to Zurich, the feathers flew as people young and old battled it out in parks and gathering places around the world.
Started in 2008, the global opportunity to goof off is part of an "urban playground movement" that aims to get people out from in front of the television, and out into the streets having fun. Let's hope it catches on as a way to settle differences, because we've never seen more people look so happy to be in a fight.
Tim Burton's new rendition of 'Alice in Wonderland' gave big name retailers a fun muse for this season's windows.
The scenery from the movie (mostly taking place in foliage as Alice is shrunken by magical mushrooms in the forest) is the perfect backdrop to display all that spring has to offer. Whimsical and magical, they truly capture the fairy-tale essence of the out-of-this-world story.
Store windows aren't the only translation into fashion the film has inspired though. If you need just a tad more reality during your daily excursions down the rabbit hole of ordinary life, we've rounded up a selection of dresses and accessories that capture a sense of wonder.
"It's not bling-bling," says Jean-Christophe Stoerkel about his hotel 6 Mandel . Well, that may be, but could there be a bigger status symbol than your own hotel? That's right, 6 Mandel is a townhouse in Paris' 16th Arrondissement where you are the one and only guest. A private suite decorated by Philippe David, cooking classes (in the French or Japanese styles), maid […]
William Tempest, the 23 year old designer whose lauded and sought-after designs have been described as The Matrix meets The Maltese Falcon, gave The Telegraph the low-down on the travel destinations he adores. From a small shell shop in the South of England where Tempest adds to his rare shell collection to the inspiring Paris Studio […]