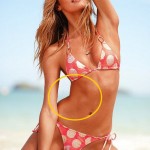 Apparently Victoria's Secret is hiring retouchers from the same place as Ralph Lauren, but wherever they come from, someone's been abusing the deformed Photoshop filter again (comes in the Fashion Basics brush and filter pack, right next to the tapeworm tool).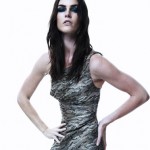 Photos of a slimmed down Crystal Renn, who is quickly going from gorgeous plus-sized model to just plain gorgeous model, appears in photos for Zac Posen's Pre-Fall 2011 collection alongside Leigh Lezark, Hilary Rhoda and Anna van Ravenstein.
Other than Crystal Renn's smaller shape, the thing that stood out to us most is that the photos look like real women.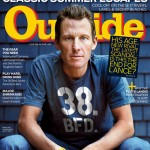 Pressure to be just a bit skinnier for those skinny jeans, now a bit of photoshop on a magazine cover – guys really are starting to understand what women deal with for fashion.
Outside Magazine is more than a few plasticize and plump brushes away from any respectable Photoshop department at your average women's magazine, but Lance Armstrong is not a fan of the retouching he received on their latest cover nonetheless.
Celebrities and model's bodies featured on magazine covers have been scrutinized over the last few years as public perception of what is healthy and normal gets smaller and smaller.
We are happy to report the tables have turned in a recent publication of the British rag, Healthy. The magazine admits to retouching the model's physique in their April 2010 issue to give her more curves.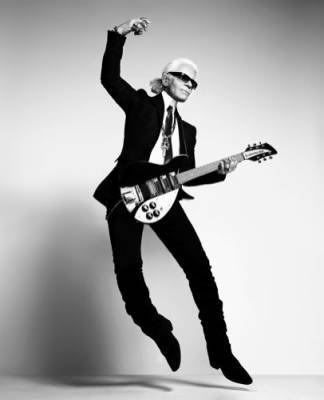 Fashion king Karl Lagerfeld has never been known to mince words. In response to German magazine Brigitte's decision last week to completely replace cover models with "real women" (interpret that as you may), Lagerfeld insisted that only "fat mummies sitting with their bags of crisps in front of the television" are the ones objecting to […]